Restaurant Information
Darbar Indian restaurant with its prime location in the heart of midtown Manhattan on 46th between Lexington and 3rd is a superb choice for authentic Indian cuisine coupled with upscale, yet quaint, ambiance. The upstairs features a quieter area that caters well to dates and couples. The downstairs offers a full bar and additional seating with more energy.
The Menu at Darbar
The menu features traditional korma, masala, and tandoori preparations. The kitchen also experiments with trans-ethnic fusion dishes producing items that dazzle and delight that you won't find on typical Indian restaurant menus. Some popular dinner entrees include Chicken Tikka Masala for $16, Lamb or Goat Korma for $18, and Malai Chicken Kebab for $16. Darbar features an extensive vegetarian menu, several Biryani rice specialties, and 10 different Naan breads from which to choose.
Diamond Tables
| | Sun | Mon | Tue | Wed | Thu | Fri | Sat |
| --- | --- | --- | --- | --- | --- | --- | --- |
| 5:00 pm | | | | | | | |
| 5:15 pm | | | | | | | |
| 5:30 pm | | | | | | | |
| 5:45 pm | | | | | | | |
| 6:00 pm | | | | | | | |
| 6:15 pm | | | | | | | |
| 6:30 pm | | | | | | | |
| 6:45 pm | | | | | | | |
| 7:00 pm | | | | | | | |
| 7:15 pm | | | | | | | |
| 7:30 pm | | | | | | | |
| 7:45 pm | | | | | | | |
| 8:00 pm | | | | | | | |
| 8:15 pm | | | | | | | |
| 8:30 pm | | | | | | | |
| 8:45 pm | | | | | | | |
| 9:00 pm | | | | | | | |
| 9:15 pm | | | | | | | |
| 9:30 pm | | | | | | | |
| 9:45 pm | | | | | | | |
| 10:00 pm | | | | | | | |
Reviews
Overall Rating
4.0
121 reviews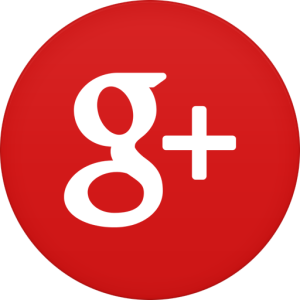 Darbar Grill
a lavish lunch buffet at great price. "all you can eat" is a favorite activity that adds excitement to every work day. the lunch buffet offers popular foods ranging from vegetarian to seafood, salads and desserts... truly a friendly restaurant that offers healthy lunch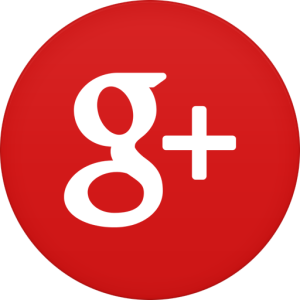 Ayaz Khan
I m from india, Nice name darbar:-)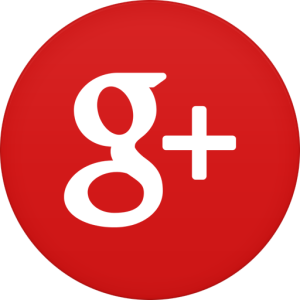 Tasha Wells
Went on Tuesday evening. Food was delicious and sevice was excellent!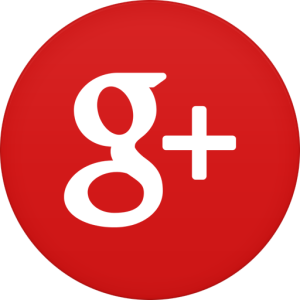 David Marshall
Indian foodie here. This is my favorite North Indian restaurant for dinner in Manhattan. Great food, great service (ask for Chris) and great atmosphere (if you ask to be seated upstairs). Vegetable dishes are exquisite.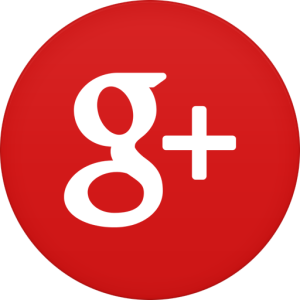 blue4me43
I have been here many many times. We really enjoyed our dinner. Service was great. Especially the garlic naan, Rice and okra vegetables. Thanks again and see you next time.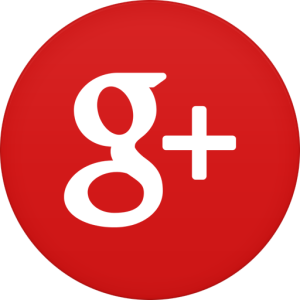 JR Zuhlke
11:30am to 4:00pm lunch buffet seven days a week equals awesome!!! Plenty of vegetarian options.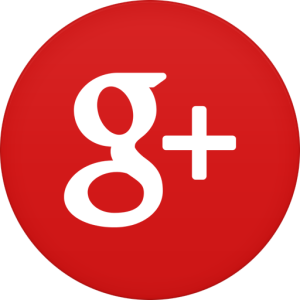 john beaumont
Food was ok but expensive, small portions. I ordered a vindaloo I would say I got a Samber not a vindaloo even my wife could eat it. Place could do with an upgrade & it was freezing cold, had to keep my coat on. If you have low expectations you won't be disappointed.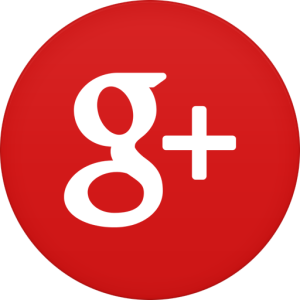 Peter Yong
Food was good, service was great and pleasant experience. I personally thought the Garlic naan was over priced, good taste at least. Lamb was done well and the eggplant was also delicious. Rice was good as usual. I've been there many times for lunch (great selection and price) so I would recommend for both lunch or dinner.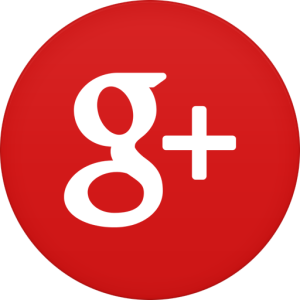 Ameya Bhakay
The food here is really nice! I would highly recommend a dish... Garlic Shrimp with gravy... This was just so delicious! The service is nice, and food, no doubts is wonderful! Highly recommended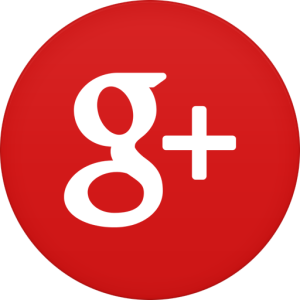 William Everich
Decent lunch buffet daily.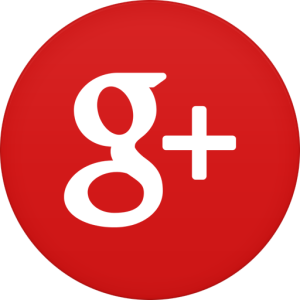 John Paul O'Loughlin
Phenomenal food, service and atmosphere. I will be coming back as soon as I can.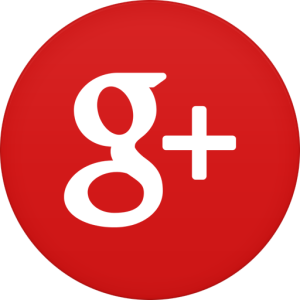 steve kline
Great Indian food! Great service, clean and neat. Delicately layered flavors from the curry, to the vindaloo, to the ice cream and cappuccino! Recommend to everyone.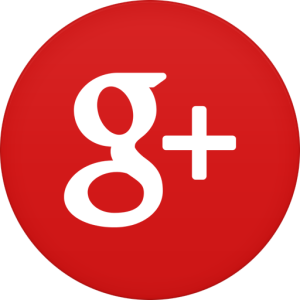 mohitbest07
I had a very nice experience at Darbar. All the staff were very nice. We had to rush in there because we had a booking of The Rock Observatory at 9.30 PM and after walking from 50th St we had to walk and reach at 46th St, and then have dinner and return back. The staff understood our concern and planned everything very quick. First time in my life i saw someone took orders so quickly and brought back the delicious food. We had Paneer pasanda, jeer rice (he gave complimentary), Tandoori roti, Garlic Naan and Dal makhani..awesome mouth watering food. Hats off to service and understanding our concern.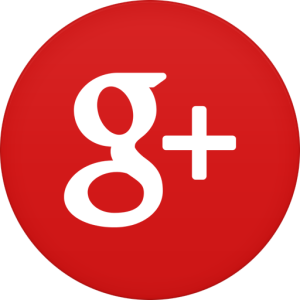 Chris Anglin
From the time we entered to the moment we left we were waited on quickly. I started with lassie mango and it was excellent. My main meal was the chef's specialty with chicken while my wife had tiki marsala. Both were very enjoyable. The spices were perfect! Afterwards, we were treated to rice pudding and were blown away by how good it was. Thank you for a great evening meal.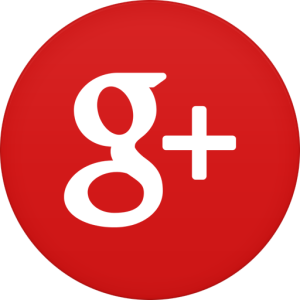 balakishore reddy
Too costly but good food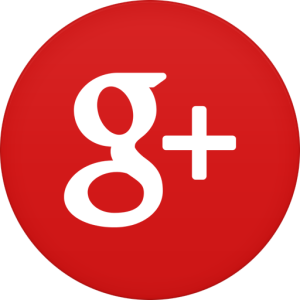 Adolfo Winciaspet
Best meal ever. From the drinks, to the service and food. Enjoy!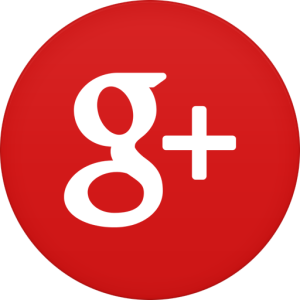 Wai Fong
Middling at best. Came here for the lunch buffet a few times and the food is always a bit on the cold side.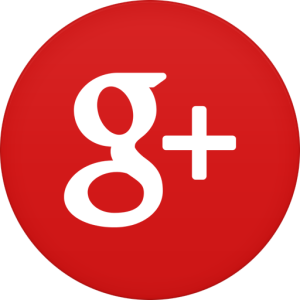 Smita Rangesh
We went for dinner on 28/07. The service was excellent - the food was average. Very very spicy food was served to us first time round and when we spoke to the waiter they replaced it immediately. They even gave us extra roti and Gulab Jamuns on the house but that doesn't compensate for the average tasting food. The restaurant can do with more authentic tasting vegetarian dishes !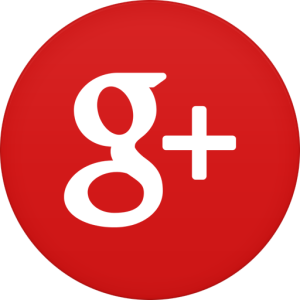 Andrew Hammond
Great food (especially the Chicken Tikka Masala, Chicken Saagwala, Meat Samosas, and Biryani), nice and chill atmosphere, and efficient and friendly service.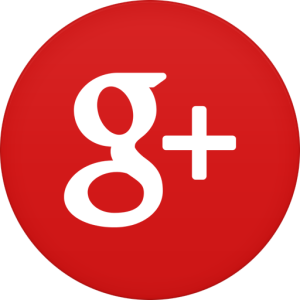 Subramanian Raman
Great food, good service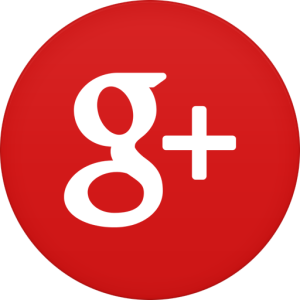 fernando babilonia
My go to Indian lunch buffet. Reasonably priced food is always tasty and the naan keeps flowing. I would go more often but my productivity after so much food is often not so great.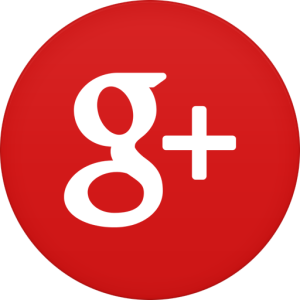 Vishak Gopalan
Good food although the place isn't very big so seating is limited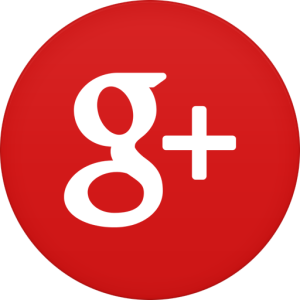 lily shah
We didn't visit the place but ordered a delivery instead. The paneer was hard as rock and the food arrived dry and too mild. Not the Indian food you would expect. My advice : Don't go.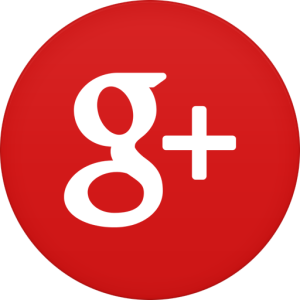 Sreshtha Sen
Excellent food, very authentic. Gave me kheer on the house because I was homesick. A plus service.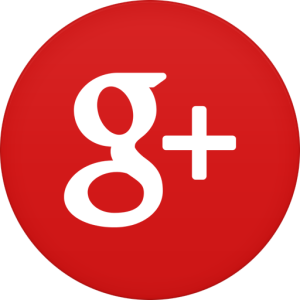 Cory Minton
Great service. Food is so authentic and just stand out delicious. The chef is Bangaladeshi and kills it. We came here twice in a week while visiting NYC...it was that good.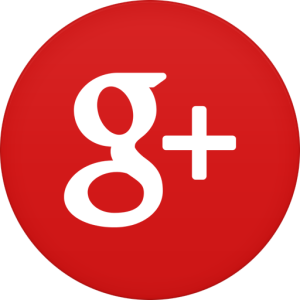 Twelve Spanka
Authentic Eating Buffet Style. We came at 11:15.. Glad we did by 11:30 opening time, there was no seats available. Our water was not the most friendlyest..but another waiter stepped it up and made the experience an excellent one.. Its always the little things...4 stars..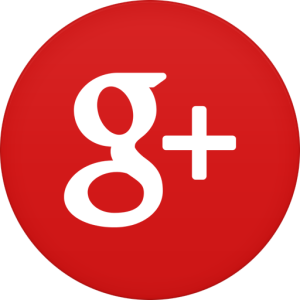 don99i
Good food , but could have been much better considering they say they are authentic Indian restaurant.Price is little on higher side.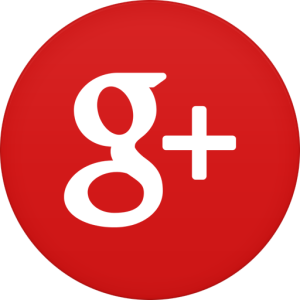 Natalia shamrakov
I was always reluctant to try Indian food from what proved to be a misconception that Indian food is spicy and greasy. I was greeted by owner himself very humble and polite person and based on my preferences suggested and also tailor made few dishes from me such accommodating service was so unforgettable experience that one can't forget.food was super delicious and now it's my favorite cuisine.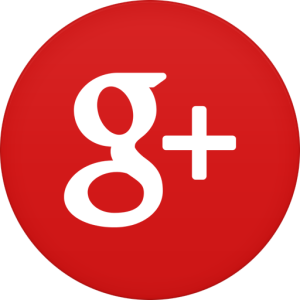 Chef John Dass
Amazing is the Only word to describe this place..Being a chef myself I can tell the carnival of flavors this place has to offer to one's taste buds. it just surprises me how light I felt after a heavy looking meal, preparations were non greasy and yet so rich in flavor and texture.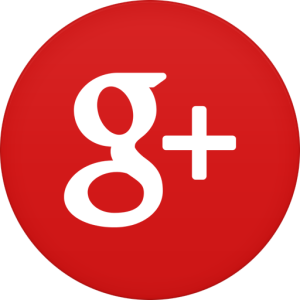 Ravi Kannabiran
If you are looking for "slim but good Indian food" near Grand Central, Manhattan, New York.. this is the place! Darbar - as the name says it, the courtyard of Kings and here Customer is the King. Take out (~ 10 bucks) or Dine in - Both options are great. My only complaint is they get overcrowded on Fridays, but hey, call and make a reservation and you can cut the line. Try the dahi kadi (chick pea balls soaked in spicy yogurt), Keema Naan (Bread stuffed with minced lamb), Okra Crunch, Crab Cake, Sweet Desserts. Chicken is good but their Lamb is the best. You have lots of veggie options too. Don't be afraid of the "Indian Spice"; It is mild here but you can upscale it; Ask for Jolly Chris or Smart Akaash, they can guide you through all options in just 1 minute. Ambience is ok on the 1st floor, but if you care to climb up to 2nd floor, it is still pretty. There is mini bar, with Bombay Sapphire Gin:) But you can order salt/mango lassi too. Give it a try when you are in midtown next time. Your tummy won't be disappointed:)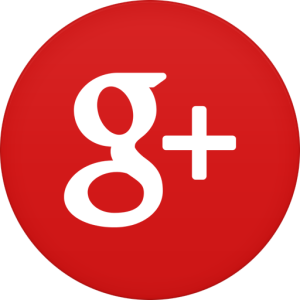 Sean C
One of the better lunch buffets. Noticeable flavors. Nice little chat bar selections.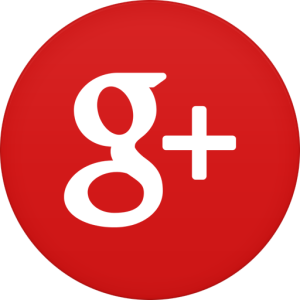 Ivan Collins
I'm in NYC twice a year and I make a trip or two to Darbar on every visit. The restaurant offers a nice detour from NYC's tendency towards high prices and excessive showmanship catering to tourists. They offer an authentic and stylish ambiance, fantastic menu, and servers that don't always suggest the highest priced items. Entrees always seem bigger than I'd expect and I usually leave spending less than $30-$40 per person and we order wine and apps. The owner is nice and always around keeping a eye on the floor and kitchen. There's something about that hands on approach that let's you know they appreciate their customers and staff which is a sign of a well run business.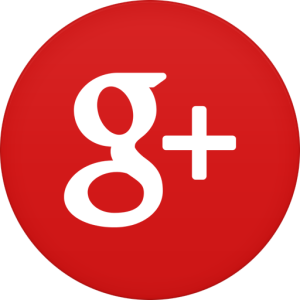 Alison Deane
My favorite Indian restaurant. Food is consistently delicious and high quality. Service is excellent.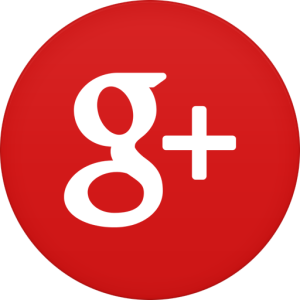 Devon Perry
Delicious food, perfect amount of spice, even a complimentary dessert from our lovely server Chris. Will definitely return and recommend!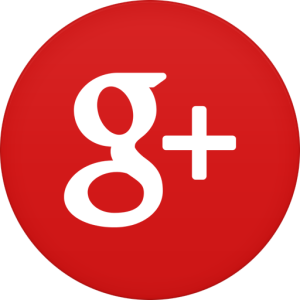 Erin Manuel
My husband and I just had our first dinner in NYC at Darbar. The food was delicious! & the service was great. I really enjoyed my pomegranate martini too!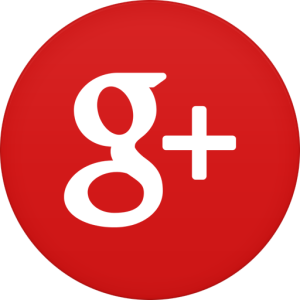 Raju Penmetsa
Ordered food for a team event from here, food tastes great and was delivered on time, customer service was exceptional, the owner of this place helped me in picking the best items on their menu. Will definitely recommend this place to all.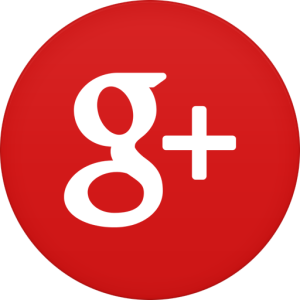 Alfred Lam
Consistent, fresh, delicious. Everything on the menu is really solid, but the goat korma is the best I've ever had in the city.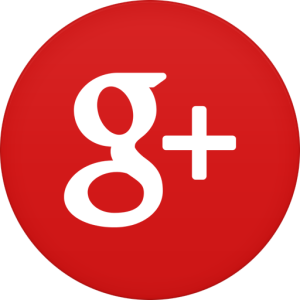 Ernest Lam
Amazing curries of all kinds from goat korma to Goan fish curry. This is the go to place for any Indian food cravings!!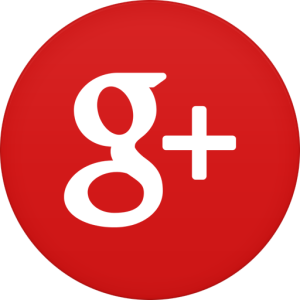 alex chino
The Restaurant is so good , good service is given , good food is given ,friendly nature of the staff , nice place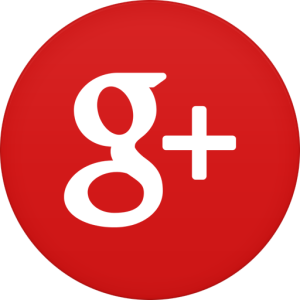 Grace Galicia
Tonight, four of us feasted on our favorites: chicken tandoori (2 orders), saag paneer (2 orders), eggplant korma, 1 garlic naan and 1 plain naan. We like dining here because the quality has not changed in several years and it is always nice to see the friendly faces of Chris and Akas. Chicken tandoori is never dry and always perfectly seasoned. Chris suggested the rose lassi and I'm glad we tried it. I think I like rose lassi more than mango lassi. Thank you for delivering consistently good food, service and value. We'll see you soon!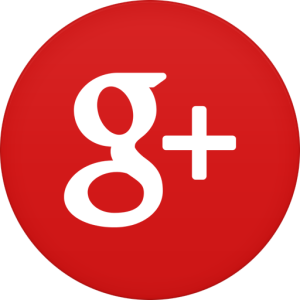 smriti deka
The buffet is very filling and every dish has a good quality in terms of taste and best part being the buffet is open until 4PM , which isn't the case in most of the restaurants!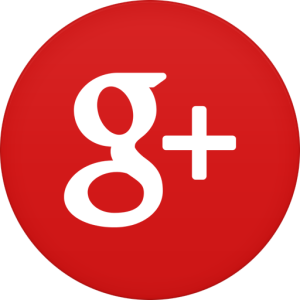 Pavan Josyula
Nestled in a quiet corner of a busy town is this little gem! The food was amazing!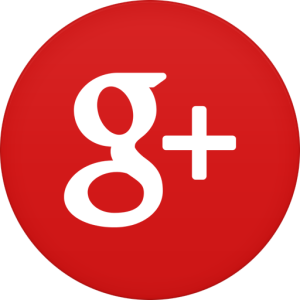 Kathleen Reichert
Excellent Food! Every dish is delicious. Service is outstanding. Best Indian food in the city. Michael and his staff will take great care of you.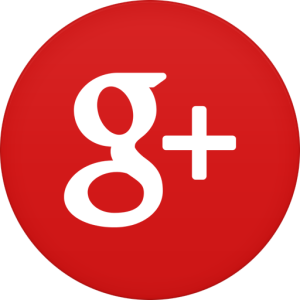 Justin Fabrikant
My wife and I hired Darbar to cater our wedding, and we could not have been happier! We wanted a delicious dinner buffet, passed hours d'ourves at cocktail hour, and bar staff for 140 people. Some guests had dietary restrictions, ranging from vegan to kosher-lite (no mixing of meat&dairy, etc.), and Darbar's team was amazing at accommodating us. We were a little nervous about how our guests would react to Indian food. It's our favorite, but neither we nor our families are Indian, and some of them come from less adventurous gastronomical backgrounds. We had no need to worry. Everyone loved it! We received so many compliments on the food, and of course, we loved it too. Our wedding was very DIY, at a warehouse venue with no kitchen (sink only). Darbar handled all our flatware and silverware rentals and did a great job setting up and breaking everything down quickly and professionally. The lack of a kitchen did not daunt their catering team at all. Did I mention the food was great? It was great!!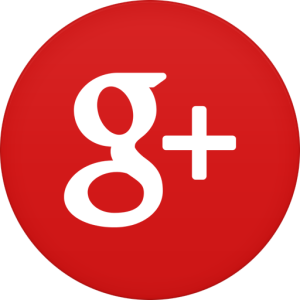 Quan Love
This is our 3rd visit to Darbar, The food is always great, delicious and very fresh. People are very polite, Chris our waiter is the best.. Darbar has Great indian food.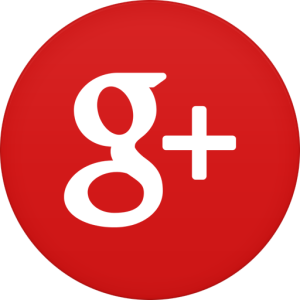 Matthew Yung
My wife and I stumbled upon Darbar and thank goodness we did. We didn't have much time to eat since we were heading to an off Broadway show that evening and were nervous if we had time for a sit down dinner. We are thrilled we did. We didn't order a huge meal, but what we ordered was fabulous! We were shocked to receive a complimentary dessert before we left too. A huge thank you to the owner for a great evening.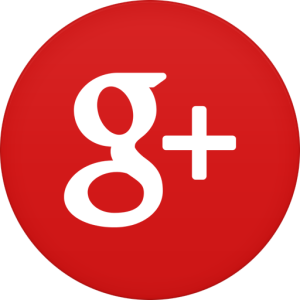 Chetan Pabrekar
I have been to this restaurant several times in last 7 years. It's one of the best Indian restaurants in Manhattan. The food is very delicious and the quality of service is nice too.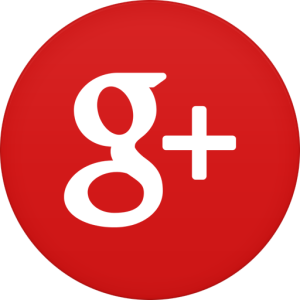 Annie Oh
I went for lunch one day for their 15 lunch buffet deal. I was really surprised that it was as good as it was. They had a good variety of different choices and all them was delicious!!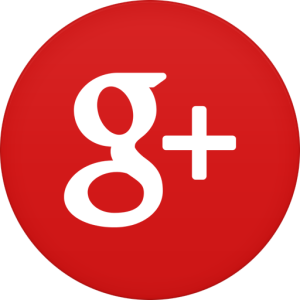 Beni Hahitti
So happy I found this place. Very convenient location for me and the food was to die for. The waiter pointed me in a direction I didn't know existed. Everything was so flavorful and fresh (Loved the Naan), I'll be coming back here for sure.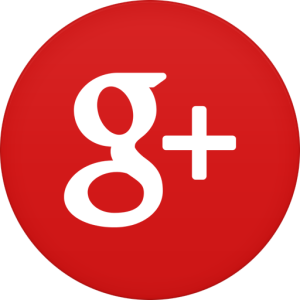 Paula D
Very good Indian food. Portions could be a little bit bigger and a little bit more curry sauce in curry vegetables. But taste is very good.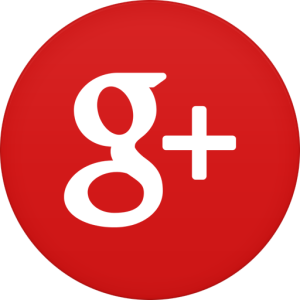 Katherine Jaskot
Exceptional. The food is delicious and the presentation of the lunch buffet is clean, organized and fresh. Darbar is a wonderful choice for Indian cuisine in the midtown area.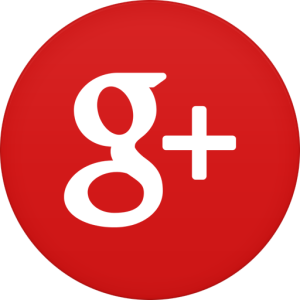 Kevin wells
Entrees have decent portions at a slightly premium price (~$18 entree), and the chicken vindaloo was spicy and left my mouth pleasantly burning and my lips tingling. The garlic naan was crispy and seasoned well, but the rice was underwhelming and the portion was very small. Altogether the food was pretty good, the staff was friendly and attentive, and the decor was pleasant.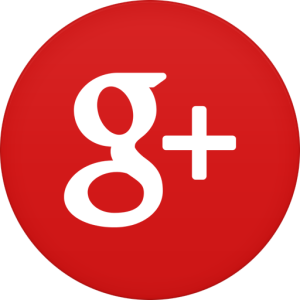 Edson Segovia
Best Indian restaurant by far. The food is delicious and the staff are super friendly. Prices are very reasonable as well as the portions. Totally recommend it.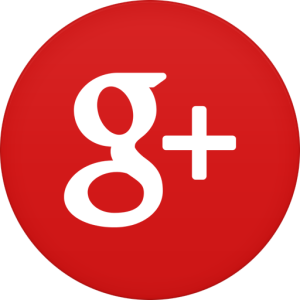 Alexandra Reese
Darbar is absolutely delicious!! The staff was so friendly, attentive, and helpful. The food is outstanding!!! Perfectly seasoned, authentic, spicy without being overwhelming, and quite fresh. I loved that they had unique things on the menu like salmon tikka masala (try it!! it's heavenly) and these onion fritter-like things that are similar to vegetable pakora, but are even better. From someone who eats Indian food ~6x/month, this was some of the best Indian food I've ever had! Thank you :)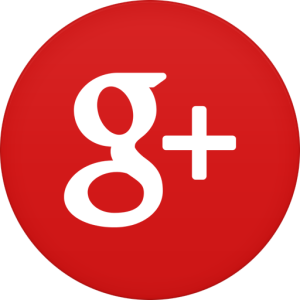 Fayezin Islam
Very good Indian fine dining restaurant. I usually take my colleagues there and they love this place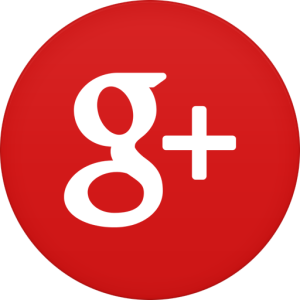 FARRUKH QURESHI
Not bad but only few dishes n taste is close but really not what it should be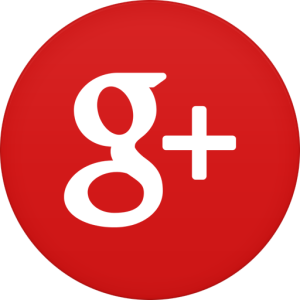 Abhay Kumar
Quality of food and service is really good. We enjoyed the food thoroughly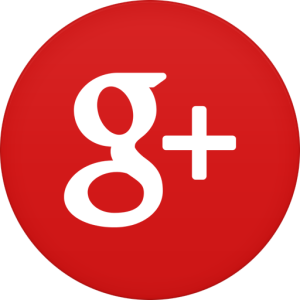 Joli Pena
Excellent food, service great. Mike, thanks for your hospitality nd entertainment. Sharon introduced me to this place and ever since then we've been coming back once or twice a month. I highly recommend it. Joli P.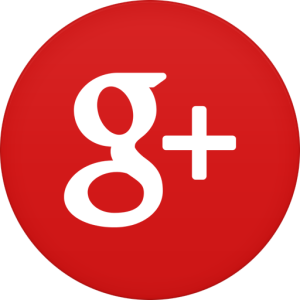 Anup Vidwans
I was back again in NYC and didn't miss a chance to visit my favorite Indian restaurant in NYC - Darbar. I love this place not just for their food, but how well they take care of me. Just tonight, I ate a wonderful new dish, the chicken mirch bhuna - it was so good. And now finishing dinner with a wonderful Kheer!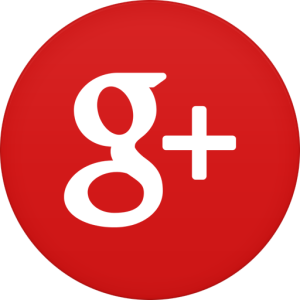 Nkenge Arriaga
It's really delicious food very classy and elegant and good price very fresh new to a few dishes but very tasteful have to try everything it's delicious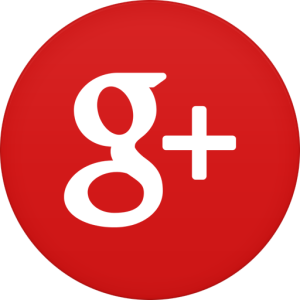 Purnima Namati
This is my favourite Indian restaurant in New York. Great presentation, service and flavors. Bar has a great selection of cocktails.Owner Mike is very friendly and courteous. Highly recommend dining here.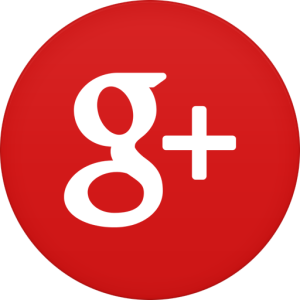 Jimmy Jones
Wonderful culinary experience. The food was great and so was the service. Christopher ensured my mother and my needs were met. Brought mom here for her birthday and she absolutely loved it. (Mango lassis are the best I've had so far and I've been to quite a few places) thank you Darbar!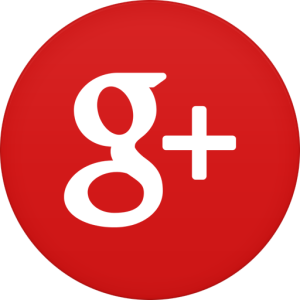 indah nuria Savitri
The place is very strategic, the food and the buffet is good, and the price is very appealing. $15 for all you can eat. But the waiters are a bit rude and they are throwing things while we're enjoying our lunch. So much noise with glasses and plates being thrown to the tray. Too bad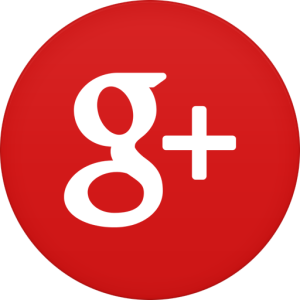 Katie Angelova
Love the buffet here! Incredible selection and quality for the price! Staff is attentive. They have a bar, too.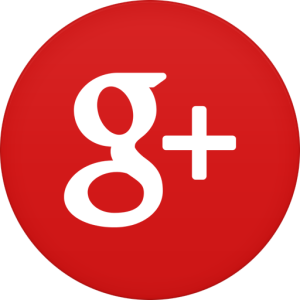 Tanya Rosado
The food was very good and the servers were very nice and checked on our table regularly. I recommend this restaurant if you're in the mood for Indian food!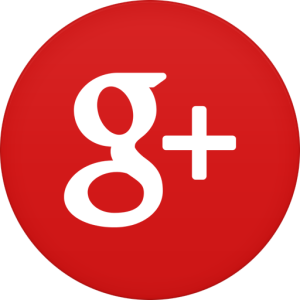 Vrunda gharia
Very nice place i have been two times with my friends..amazing food..they have yummy soft chicken and definitely good atmosphere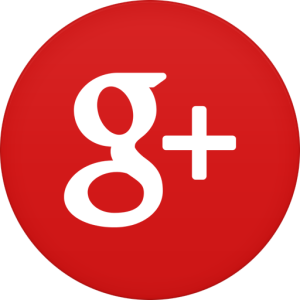 Dinesh Parikh
Great location, delicious food at reasonable price, friendly staff, good atmosphere and very nice owner. They have great catering service, did excellent job for my wedding. Highly recommend.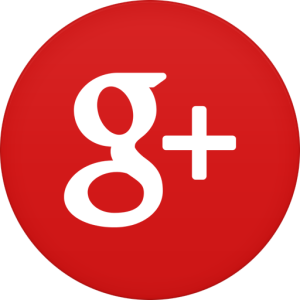 Amit Kumar
Excellent indian restaurant! Lots of options in buffett and very reasonably priced. Paneer dishes are absolutely mouth watering. Have dined here four times, not a single complaint! Servers are highly courteous and attentive. Make sure you reserve a table if you're going on weekend or in holiday season.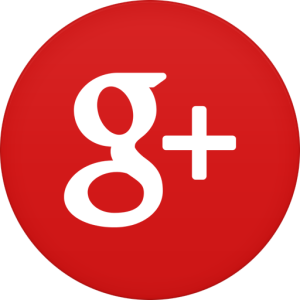 Юлия Мельникова
I've known this place for a several years... always good food and nice (very quick) stuff. If I'm in a mood to eat something spicy or just to have a drink after a long day at work- this is my place to go to. Would highly recommend for any types of occasions. Lunch, dinner, happy hour. All of the stars from the bottom of my heart. Julia Roberts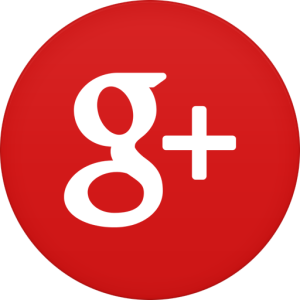 Kyle Coffey
The food was perfectly seasoned and the service was incredible. Will definately Highly recommend Darbar to anyone looking to stuff their face with lot's of quality Indian cuisine! The waiters were super polite!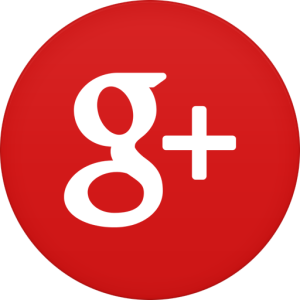 Marissa Carmichael Edwards
I keep going back to this place because there are so many vegetarian options and the food is absolutely tasty. A nice spot to pop into for lunch and you always leave satisfied . Catering service is also great.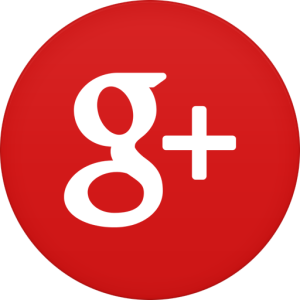 Quentin Common
A small but comfortable place. I went at 2pm on a Saturday and there was no wait. My food arrived fast. Staff was very nice. Food was delicious.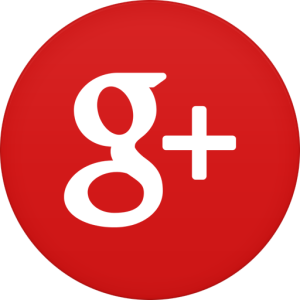 Matthew Johnson
We went here in a trip to NYC. Service was great and the food was fantastic! I really like Indian food and this was a blast - the breads were pretty good too. I liked the ambience, taste, and service - well worth the 16.30 per person for the buffet. Highly recommend.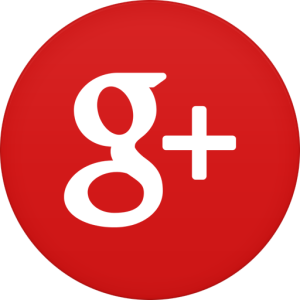 Asia Schofield
Absolutely amazing. Highly recommend the house special, Beetroot Malai Kofta. It was recommended to me and I did NOT regret it. I was a little nervous about the beets, but trust me, they were perfect. "Be adventurous, try the special." Words to live by. There's a reason why people travel just to eat here. Also, don't forget the garlic naan (fluffy goodness). I will 100 percent be back. Everyone is so kind and attentive. Do yourself the favor and walk-in to eat, drink, bring a date here, or simply enjoy the sensation of their food hitting your taste buds. Great work everyone. Round of applause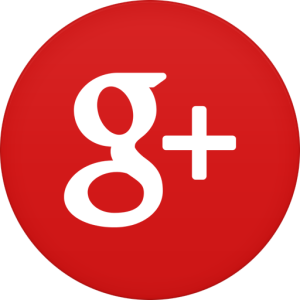 Sisira Ratnappuli
Just to let everybody know who is looking for real authentic food in New York is this place. Not only the food is soooooo good, the service is second to none as well. They take care of you of there own...absolutely I'll take my hat off for Viraj how he took care of us. The restaurant, food, and the service all above 5 stars.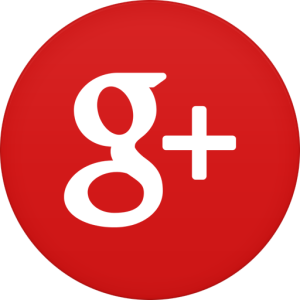 Andy Ng
Great place nestled in midtown for Indian lunch buffet, serving all the typical fixings! Food includes both meat and vegetarian dishes. There's definitely a variety to choose from depending on food preferences. Friendly and attentive staff.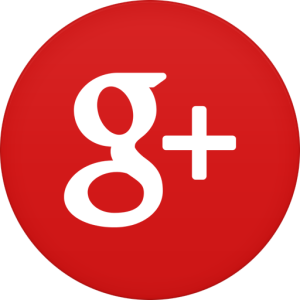 Johann Barth
We had a great dinner here. Very good food and great staff! I would recommend this place to anyone looking for Indian food.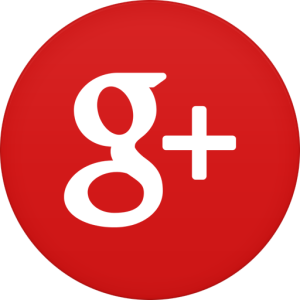 Vinay S. Shah
Food could be better, at the buffet they didn't keep refilling the naan. We had to ask for more each time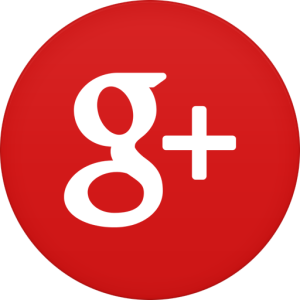 T. Wixon
Darbar not only has the friendliest, most accommodating staff, but some of the most authentic indian food I've tasted in a long time. If you are making your way to New York, Darbar Indian Cuisine should be on your list! Thank you for giving us an amazing night. Everyone was wonderful and the food was absolutely delicious! 2 vegetarians and 3 non vegetarians, all fully satisfied.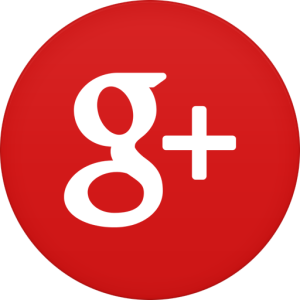 Philip Abraham
Food was overpriced for the quality. Service was sub-par.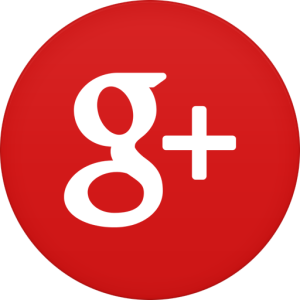 Adit Arya
Great food. Went for brunch and the selection of food was amazing. Definitely recommend!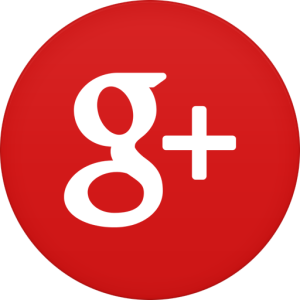 Avi Rakhit
Good Buffet however I wish they used less cream in their items.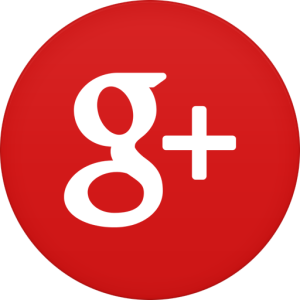 Cassandra Glantz
This restaurant was phenomenal!! All the food was spiced very well and super flavorful. The servers were very attentive and pleasant. All around great experience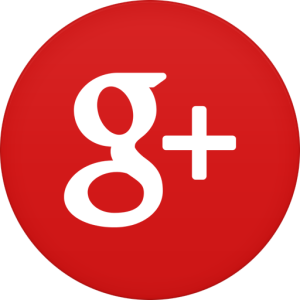 William Etts
I loved the food. Easily the best Indian I've ever had. The service is quite slow but the servers are very friendly. The ambiance is very romantic. This is a great date spot. Highly recommended. I will be eating here again.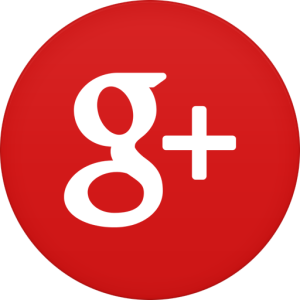 Jim Mangione
Best Indian food in the area! Seriously good tandoori lamb chops. I've been here twice in 8 days. That never happens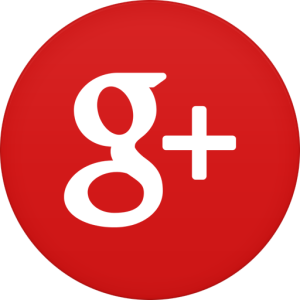 Jasmin Abraham
In my opinion this is the best Indian Restaurant in NYC. I have been coming to this restaurant for years because the food quality is exceptional and always consistent in flavors and freshness. Service is also impeccable, waiters always tentative and friendly.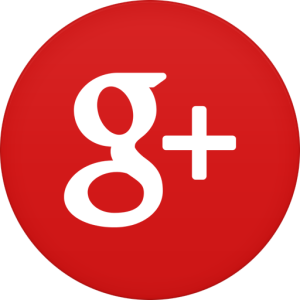 Nola Waddell
I went for the first time, and was very impressed with this restaurant. A friend recommended it, and it was an incredible experience. The huge variety of food that is put on your plate is like a journey of savory, to salty, to spicy, to sweet. It was fun, delicious, and a great lunch. Highly recommended.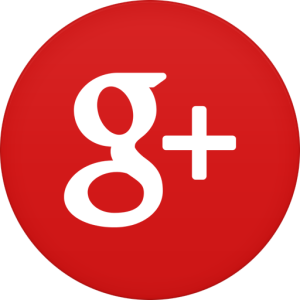 Meghan La Breche
Really good sit down Indian food restaurant in midtown. Prices weren't bad for the area. We started with the potato cheesecake and vegetable samosas, and continued on with butter chicken and the Madras Curry for our mains. All were delicious. Both meals came with rice and you could request more as needed. Service was very attentive, water was refilled often, and the place had a nice ambiance (tablecloths, candles on the table) I would definitely go back next time I'm in the area and craving Indian food.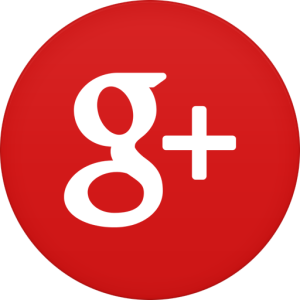 The G
Authentic Indian food is served in a buffet style, eat all you can over lunch. It's popular and excellent value for money. Fully recommended for those who'd like a quick, complete but well-priced meal.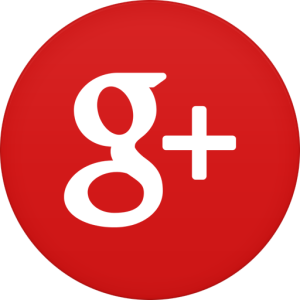 Stephanie A.
Went here for the lunch buffet, which was really good. It's only $15 and there are a lot of options in the buffet to choose from. The staff is very friendly and I enjoyed the atmosphere at Darbar. Would definitely go back again.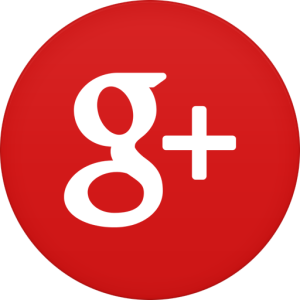 Wendy T
Had Indian buffet here and the food was pretty good. They had great service - the waiter was very attentive and always refilled our water when needed and the check came promptly when asked for. Their dessert was some type of flan that tasted a bit like egg custard which was pretty unique to other Indian buffet places ive been to that had rice pudding and other stuff. Would recommend!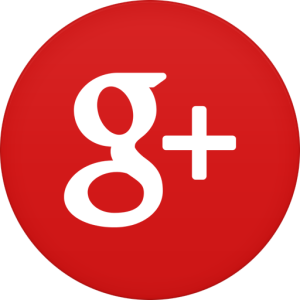 Fernando Miller
i will be back with my friends. the prices are fair for the quality of food. i see why this place has so many good reviews.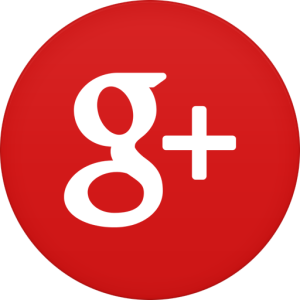 Dinesh Rabadia
Excellence service from Simran and the staff Good choice for food and happy hour drinks. Felt relaxed and not rushed. Thanks to the boss and the staff who made us felt welcome.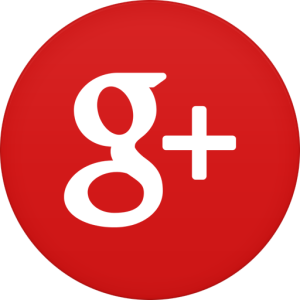 Youssef M
Went here for the lunch buffet, which was really good. The staff is very friendly and I enjoyed the atmosphere. Would definitely go back again.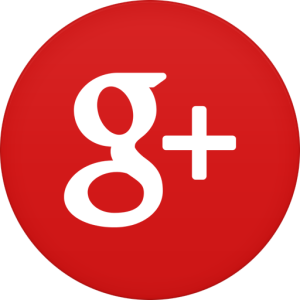 Tarsem jawanda
really one of the best lunch buffet. restaurant was really full. guests were eating non stop. service is also great. keep it up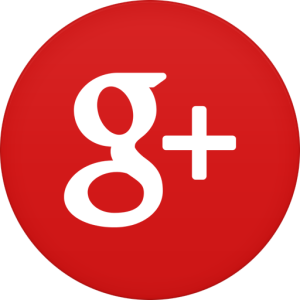 Hannah Tillman
Really, really good and for a good price. Was traveling for work when I ate here and I had been craving Indian food for a few days. They did not disappoint! Had the chicken tikka masala, plain naan, and an apple martini. Food was good, service was prompt, atmosphere was casual, and the service staff were very friendly. If you're in the area, definitely stop by!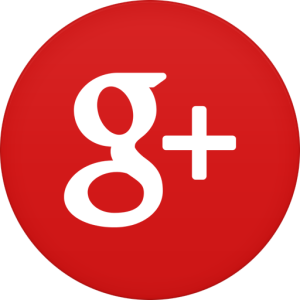 A B
I enjoyed the lunch buffet here. It was also reasonably priced relative to the similar places in the area. I will definitely go back.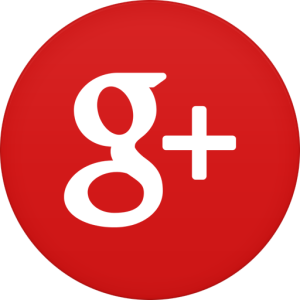 A B
I enjoyed the lunch buffet here. It was also competitively priced relative to the similar places in the area. Tax inclusive, it cost $17.35 per person on a weekday. I will definitely go back.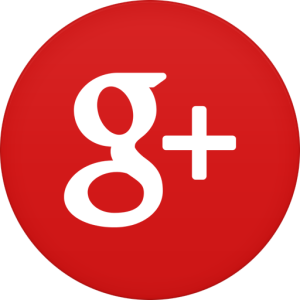 Keagan Padilla
I visit this place a lot since I work right next to it. I have to say the service is always awesome and they keep the place well organized constantly. Pricing is fair and they serve large portions.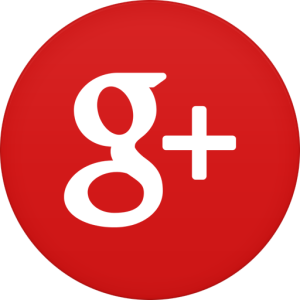 Filberto Mcwilliam
One of my favourite go-to restaurant is the Darbar-Best Indian Food. I loved how wide-range their buffet is with a fare price. Great drinks, amazing location and excellent service! I am surely coming back.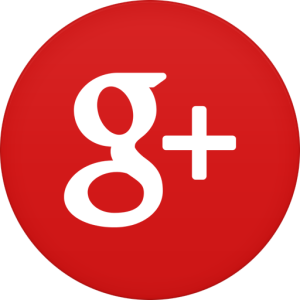 jaime
Food is good. Expensive. Bad service.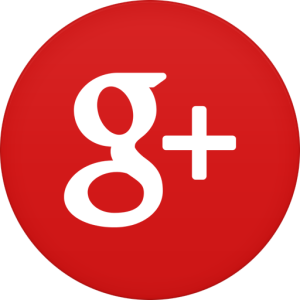 Seshnath Chauhan
Good Indian restaurant in NYC. I felt I was having food in India, and not outside India. Great taste, served food readily and overall well maintained.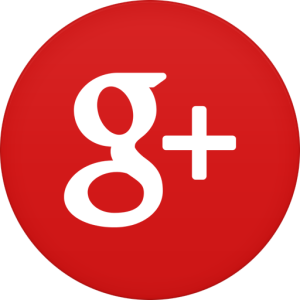 Beatri Caldwell
The eggplant bowl is absolutely addicting. The pork belly and rump bowl was way better than it should be. What amazing spices. Definitely get the naan. You're going to need it to scoop up all that yummy goodness.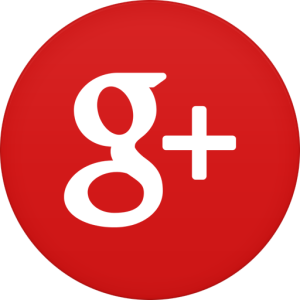 Sadia Chowdhury
Great sit-down restaurant. Loved their buffet option. Food was made with love. My only issue with this place is they don't accept samsung/apple pay.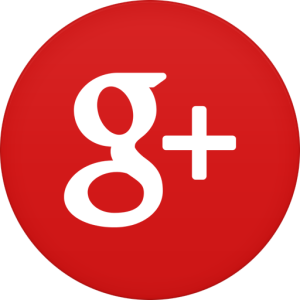 dan stepel
We stopped in for lunch and both had the buffet. This place as a very friendly vibe about it. They had a very large selection of dishes at the buffet and like I always do I tried and sample as many as I could. I can say I did not have one thing that I did not love. The naan bread stands out for me. They do have the option to order off the menu if you rather do that.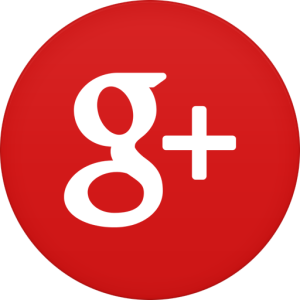 David Dobos
Food was tasty, waitresses were kind and helpful. But the waiter who managed the payment, he asked for tip. He was not able to accept the fact that we were not allowed to give tip by corporate credit card, and the top on it, we did not want to. Why? It was a self service all you can eat type restaurant. Our table looked like a slope with 10..15°. And our place were small. That is why 3 stars as an average..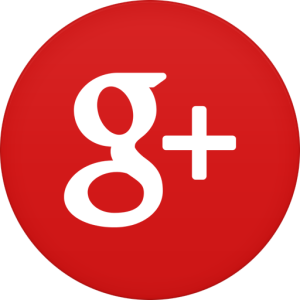 Angela Hall
We dined here while in a recent trip to NYC. They offer several different nanny options and we tried a few. All toasted to perfection. I had a chicken korma and ordered a chicken curry to take home. Both were exceptional and pretty reasonable priced at $20 and under.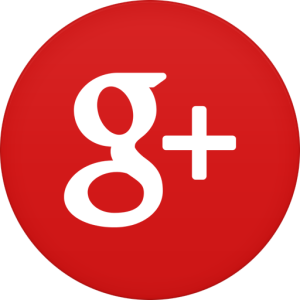 Nicholas Urso
The spot is extraordinary and roomy, the menu was enchanting and the rates were very affordable. quickly, productive service and very attentive staff. I recommend this place.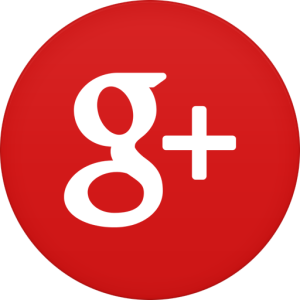 Chris Howes
Great little place to get some Indian food that is easy to find. Has some more space to sit than a lot of the other Manhattan restaurants I have seen so we didn't feel rushed and the upper level has a private dining area. Their chicken is excellent and two can dine for a reasonable price.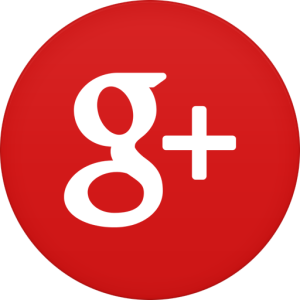 Mike Weatherwax
This place is excellent and broad, the meals was delightful and the rates were very inexpensive. rapidly, effective service and very welcoming staff members. Recommended.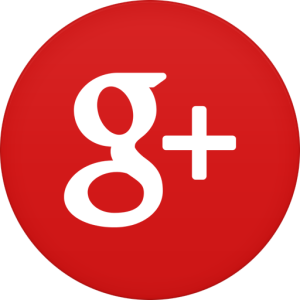 Augustus Mooney
The food is consistently well prepared and flavorful, workers provides excellent customer service. I liked how clean it is and atmosphere. Worth a try.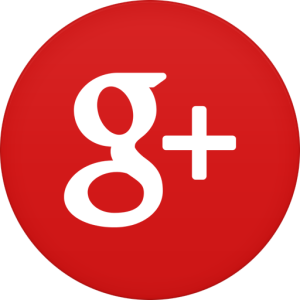 Dean Hammond
This place is worth visiting. They have large portions for reasonable prices. Regularly neat and with good vibes. Will visit here again.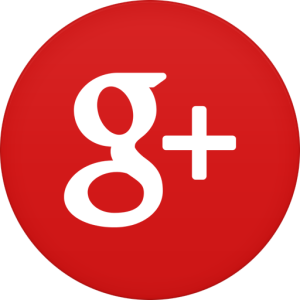 Bradley Hebert
This place never disappoints. They have fantastic dishes for fair pricing, there are no long waits even when they are full.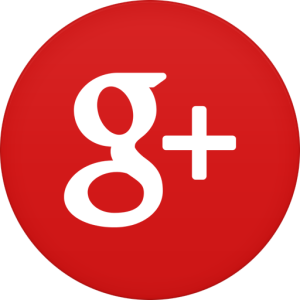 Grant Willis
The food is regularly well prepared and delightful, employees hands out great customer service. I really like how clean it is and character. Would recommend to others.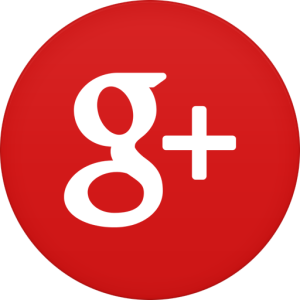 Harold Brown
This place is extraordinary and broad, the food was delicious and the prices were very affordable. fast, efficient service and very amiable staff members. Will definitely recommend this restaurant.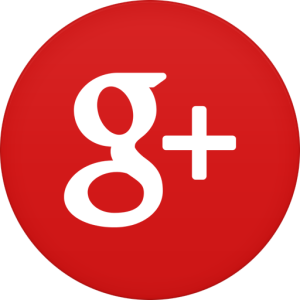 Lincha Cohen
From the moment you enter this restaurant the waiters give you a nice feeling. Very congenial hosts, it is a lovely place to hang out with friends and colleagues or with your date. very good cooking, professional chief cook and stuff, comfortable pay and nice service. Highly recommended.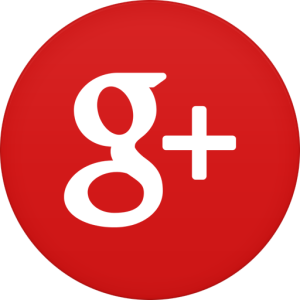 Sheri Hodge
Came here on a Saturday. Service is consistently good. I can see why they have a lot of good reviews.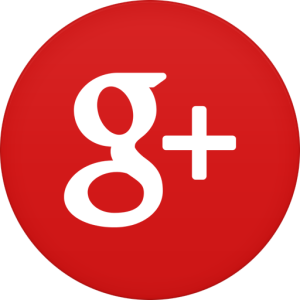 Madelyn Walker
normally i would have posted a pic but food looked so good i couldn't stop. it has a good interior. menu is similar to a restaurant in jacksonville i liked.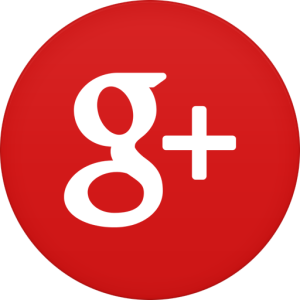 Margaret z
This spot is worth a visit. They have big portions for fair prices. Constantly clean and with great ambience. Will come visit again.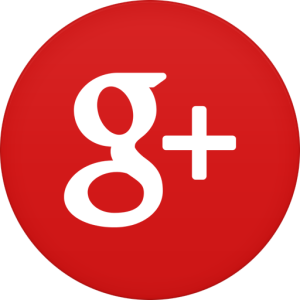 Grayson Woods
I visit this spot a lot since I work nearby. I love how their service is always excellent and they keep the spot well kept all the time. Pricing is affordable and they serve large portions.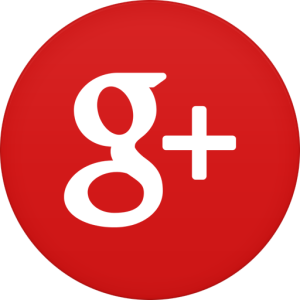 Darren Andrews
They offer a nice variety of delicious food. I love dining here. The employees are always nice, pricing is fair and the spot is always neat.
Load more reviews
Show less reviews