Restaurant Information
Welcome to Four Cuts Steakhouse
After refining his culinary skills at Wolfgang's and Peter Luger Steakhouse, Chef Joaquin Linares has finally opened his own steakhouse in this stylish and charming location in Sutton Place. Four Cuts is aptly named after the four most prized cuts of beef: the strip, t-bone, tenderloin, and rib-eye. Each Prime cut is aged up to 28 days in house and featured on the menu seasoned and grilled to perfection alongside a host of seafood classics.
The Ambiance at Four Cuts
Located off the beaten path of the midtown, Four Cuts offers a smaller footprint feel typical of a neighborhood restaurant while boasting an elegant interior designed by C3D Architecture, a unique wall gardens of living plants from Marlaina Deppe of Novo Arts, and custom walnut paneling by Franco Lucic of LMF Group. Together they deliver a white table cloth ambiance that hints at the high level of service you'll get when visiting this fine dining steakhouse.
The Menu at Four Cuts
We recommend starting with appetizers like Crab Cake, Sizzling Canadian Bacon (Extra Thick and By The Slice), Salmon or Steak Tartare. Then move on to the Steak and Chops section of the menu features a Porterhouse for 2, Filet Mignon, Ribeye, and Lamb Chops all priced in the $40-50 range with your choice of Cherry Peppers and Onions, Barolo Wine, Truffle Butter, or Chef M's Signature sauces on top. For those that fancy the lighter meats, there's a host options on the Main Courses menu including the Half roasted chicken, Chicken Marsala, Chicken Milanese, Grilled Branzino, and Grilled Salmon in the $20 – $30 range. Four Cuts also features a few detours from the main menu with a happy hour menu from 3-6:30pm, bar bites menu served from 9-11pm, a prix fixe menu from 3-7pm, and 3 burger options for those looking for something more casual at the bar.
Diamond Tables
| | Sun | Mon | Tue | Wed | Thu | Fri | Sat |
| --- | --- | --- | --- | --- | --- | --- | --- |
| 12:00 pm | | | | | | | |
| 12:15 pm | | | | | | | |
| 12:30 pm | | | | | | | |
| 12:45 pm | | | | | | | |
| 1:00 pm | | | | | | | |
| 1:15 pm | | | | | | | |
| 1:30 pm | | | | | | | |
| 1:45 pm | | | | | | | |
| 2:00 pm | | | | | | | |
| 2:15 pm | | | | | | | |
| 2:30 pm | | | | | | | |
| 2:45 pm | | | | | | | |
| 3:00 pm | | | | | | | |
| 3:15 pm | | | | | | | |
| 3:30 pm | | | | | | | |
| 3:45 pm | | | | | | | |
| 4:00 pm | | | | | | | |
| 4:15 pm | | | | | | | |
| 4:30 pm | | | | | | | |
| 4:45 pm | | | | | | | |
| 5:00 pm | | | | | | | |
| 5:15 pm | | | | | | | |
| 5:30 pm | | | | | | | |
| 5:45 pm | | | | | | | |
| 6:00 pm | | | | | | | |
| 6:15 pm | | | | | | | |
| 6:30 pm | | | | | | | |
| 6:45 pm | | | | | | | |
| 7:00 pm | | | | | | | |
| 7:15 pm | | | | | | | |
| 7:30 pm | | | | | | | |
| 7:45 pm | | | | | | | |
| 8:00 pm | | | | | | | |
| 8:15 pm | | | | | | | |
| 8:30 pm | | | | | | | |
| 8:45 pm | | | | | | | |
| 9:00 pm | | | | | | | |
| 9:15 pm | | | | | | | |
| 9:30 pm | | | | | | | |
| 9:45 pm | | | | | | | |
| 10:00 pm | | | | | | | |
| 10:15 pm | | | | | | | |
| 10:30 pm | | | | | | | |
| 10:45 pm | | | | | | | |
Reviews
Overall Rating
4.7
30 reviews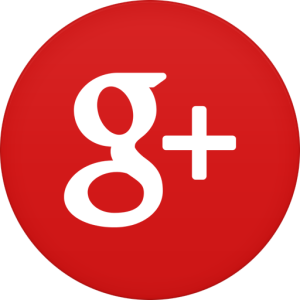 Hessair Jrd
was looking for a steakhouse outside the midtown craziness, stumble upon that little gem, let me tell you , if your looking for awesome food and great service, this s the place to go! Our waiter Gregory was on point right before we ask him, we started with a seafood platters and slab of bacon, the we shared a Tomahawk and filet . they were both perfectly cook, juicy and with a nice crust, for sides we went with the asparagus, mushrooms, and creamed spinach, all delicious. the atmosphere is lovely and the jazz music in the background perfect. great for business discussion not over crowed yet as apparently they just open a month half ago. loved it so much for lunch that I went back for dinner with my family. highly recommend!!!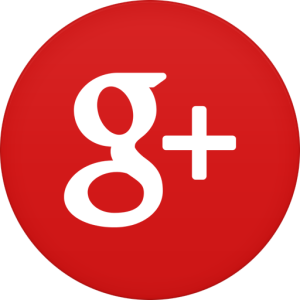 Marion Frazier
There are a lot of good steakhouse in NYC, Four cuts is a great one. I went during its opening week, and it was already top notch. The service was great and the food even better. I order the lump crab cocktail and NY strip. The chucks of crab were so generous I had to force myself to save room for the steak, and it was worth it. It was truly one of the best steaks I'd ever had, and the leftover made great tacos the next day. I definitely want go back.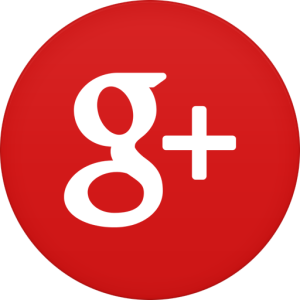 D Weitzer
Four Cuts Steakhouse just opened in my neighborhood and I couldn't be happier. This place has everything you would want if you're a steak lover. To me, the mark of a great steakhouse is consistency. I've been there three times so far, and each time was great. I've had the ribeye steak three times, and have sampled three different appetizers - the lobster bisque soup, Canadian bacon and shrimp cocktail. Everything is exactly the way I like it, even the creamed spinach which I often find to be "hit or miss" in steakhouses around town. On top of great food, the service is impeccable. My only problem is, I might have to go to Four Cuts on a weekly basis now.... but maybe that's not such a problem at all. :-)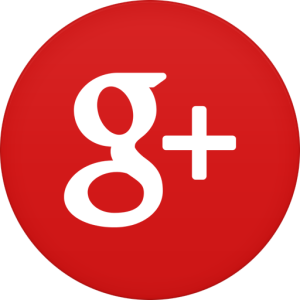 Mikhail Poloskin
Very nice cozy place, with nice jazz music. Not a library-cave-type atmosphere you see in every other steak house in the city, but rather lively. This place is brand new and everything is well crafted and tidy. Top class table service. Seafood is great, steak is fantastic and this should be the place where you get yours next time. It might seem too far "East", but don't let this turn you off from coming to try this place out, you will not regret it. A+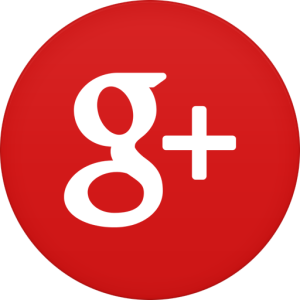 Kate Lieb
Went here for dinner the other night with a few friends. I started my meal with the Caesar salad, which I very much enjoyed. The croutons tasted homemade and were delicious. As for the steaks, they were unbelievable! We opted to go with the truffle butter on the porterhouse, and it was cooked to perfection. The crust on that steak was legitimately perfect with that perfect crunch you want. Not to mention it was super juicy, exactly what you want with a quality steak. I'm still swooning over how good that was and can't wait to go back again!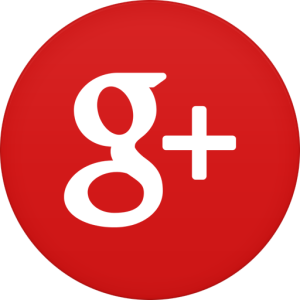 Justin Love
Went out to dinner with my colleagues Friday night, and we were looking for a good restaurant in Sutton Place. We found this new steakhouse and we fell in love as soon we walked in. Beautiful decor!! We ordered tomahawk steaks and they were out of this world. Service was outstanding. Highly reccomend this restuarnt, and I definitely plan on coming back!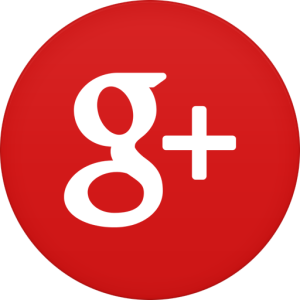 Hank Burnes
I have heard many good things about this place, so i went there last night with my friend. Everything we tried was delicious. We started with cocktails. I had Manhattan and my friend had cocktail with cucumbers and mint. Since it was our first time here, we asked for recommendation from our friendly bartender Mike. We usually eat at the table, but since its was a game night we stuck to the bar. So by recommendation we started with beet salad. Next i had was a ribeye and she had filet mignon, for sides we had cream of spinach and baked potato. All i can say is WOW. Everything was amazing, from drinks to food to service. We're definitely coming back, hopefully on a weekly basis.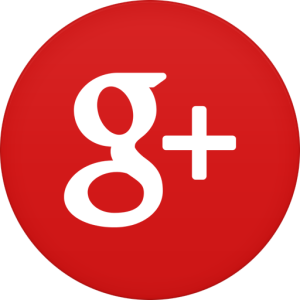 Jan Scheper
I went there with a group of people with the idea of sharing a meal. We started out with an appetizer, which was the seafood platter that we shared. It consisted of jumbo shrimps with crabmeat with some sauces on the side. I'd have to say that it was a pretty decent appetizer to start our meal with. The most exiting part of the meal, the meat of course was still to serve but the seafood platter was a nice starter. During our stay there was none despair of running out of drinks due to the fact that every time you almost finished either your wine or your club soda, a waiter would come by to offer you some more. I'd have to say that I've grown quite attached to this kind of service. The highlight of the evening came when the meat was served. Four sizzling hot plates of rib lamb chops, Porterhouse, sirloin steak and rib eye steak were served in front of us, and two waiters were available for us to serve the meat. Me as a part time meat devourer had one of the most exiting meals I've had in a while. Everything just tasted great, and fortunately there was plenty to eat. We ended up with some desert to share and an espresso. I'd have to say that for a first timer to a meat house, Four Cuts definitely was a good choice. It most definitely was a restaurant that I'd go to again, or would advice a friend to go there. Because of this experience I think I'll definitely be spending more of my time in steakhouses.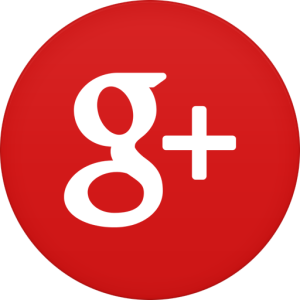 Greg Thompson
Last night i had a great dinner and cocktails at the bar. I started with beet salad and then i had delicious ribeye steak with cream of spinach. Steak was cooked to perfection and spinach was great too, not over seasoned like many steakhouses do. Service was impeccable too, im definitely coming back.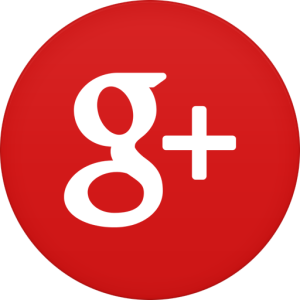 Robin Krasner
Four Cuts Steakhouse is a wonderful addition to the Sutton neighborhood. My husband, son and I dined at Four Cuts recently and found that the food was outstanding and the service wonderful. The owner Mirso has a warm inviting air about him that makes you feel like your dining at a close friends table. Also, the restaurant itself was designed with impeccable taste, as the interior decor is truly gorgeous. The host Rudolph was pleasant as the first face that greeted us and our waiter Gregory didn't miss a beat. Overall, we can't rave enough about Four Cuts. Our 10 year old ( a finicky eater) had the macaroni and cheese as his main course (a special that night sans the lobster) and gave it five stars and said he wants to make this a regular stopover we visit often. That says it all! Impressive, delicious, a must go!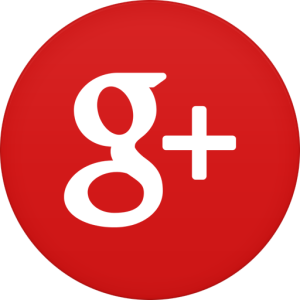 NYC GUY
It's just Ok. Went there on a Friday night and the place was almost empty. Way overpriced steaks if you compare to other well established steak houses. The side dishes and steak sauces were also mediocre. Average. The service was less than stellar. By 9:45 we were the only table left, and the wait staff was ready to go home. We got the vibe and left. Not going back.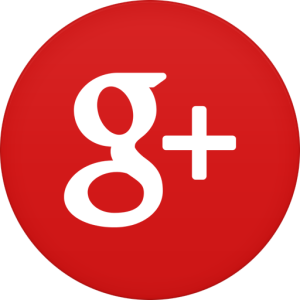 Pim van Dijck
Four Cuts Steakhouse is a brand new restaurant located on First Avenue. This restaurant was recommended to me by a friend, who knew that the chef came from Bobby Van's steakhouse. I knew Bobby Van's before I came to New York, so I was intrigued. The restaurant has a warm interior and a very nice bar area where the guests can enjoy a cocktail or a fine glass of wine. Once seated at the table we ordered as a starter the seafood platter. The platter was a very promising start of the evening, with some fresh crab, shrimp and many other delicious items. As a main course we decided to order different steak options and eat it family style. We had the porterhouse steak, the prime sirloin steak, rib eye steak, filet mignon and the lamb chops. My favourites where the rib eye and the lamb chops, but my god this was a feast. If you're in the mood for some excellent meat, Four Cuts is the place to be!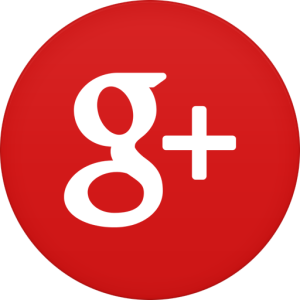 David Ceja
This is the best Steakhouse in Manhattan for sure...David (manager) makes you feel like you are family with his casual approach...Stakes are cooked to perfection...Beware...You go once in this place and I ashore you , that you will get addicted to this Steakhouse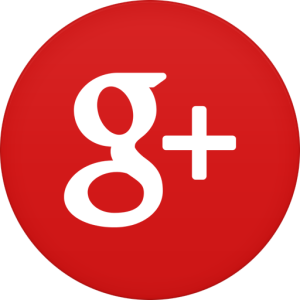 Adnan Lekic
Great experience, delicious food, great service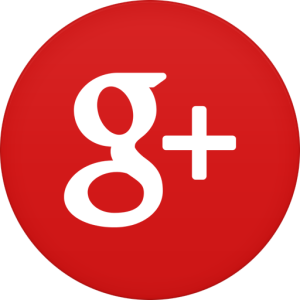 Adriana H.
Omg! Meals are incredible, staff very nice and kind! I felt amazing there. Definetely coming back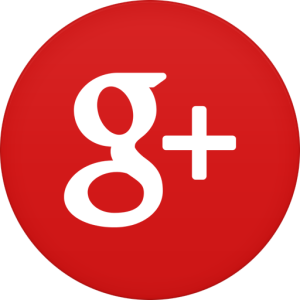 katerina ais
Nice and cozy place to have a dinner, perfect wine selection from all over the world! The Prime New York Steak is outstanding!!! And their home made creme brulee is sooooooooooo good!!!!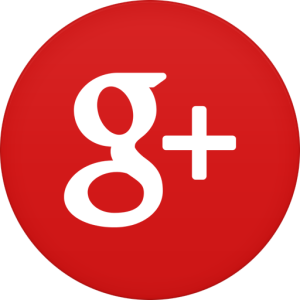 Rick
Called me the night before my reservation to let me know they were having a private party and moved me to the sister 'Italian' restaurant next door, but promised me the same menu. Well, the vibe of restaurant next door is DEFINITELY not the feel/vibe of a steakhouse... underwhelming really. They didn't want to honor the steak menu as they had promised. I protested and got the menu. Still, everything just felt 'off'. The steaks were OK, but the ambiance wasn't right. The room was brightly lit and the clientele was 'older'. Not sure what it would have been if we actually sat in the Steakhouse as was the initial plan. So, stars are solely for food.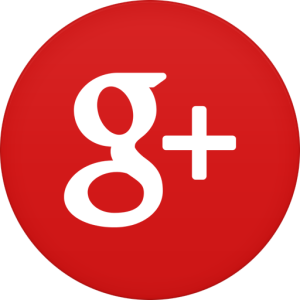 ken leit
Great steaks, tasty sides and nice ambiance.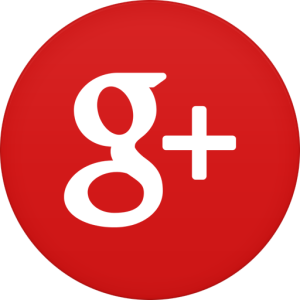 Sarah Griffin
My daughter & I ate here and LOVED everything about it!! If you're looking for a very well prepared meal, excellent presentation, & the most friendly service, this is the place. After spending a week in NY we avoided steakhouses because we raise our own angus beef in AZ, but we needed our beef & this place was YUMMY!!! Our steaks were cooked precisely as asked & the ribeye marbling was perfect! We highly recommend the French onion soup & pepper onion sauce for the steaks (we used it over our mashed potatoes too because we couldn't get enough of it.)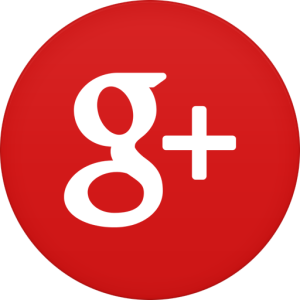 Cory Windelspecht
GREAT PLACE! Dry Aged Steak rivals Wolfgangs and the other best steak houses in the city and is as good if not even better. Great atmosphere with a great staff. Tony behind the bar makes everyone feel at home. Walked into this place on a whim, have been back multiple times. Every visit doesnt disappoint! GO HERE!!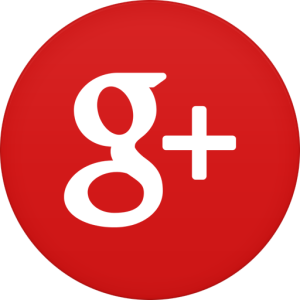 David Shusterman
Nice steak at this wolfganang like place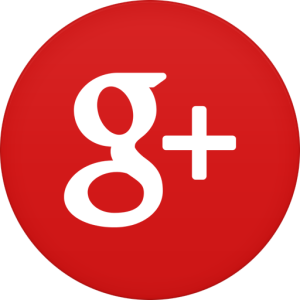 Rohan Sinha
One of the best steaks in NYC hands down - consistently delicious, amazing sides, and phenomenal ambiance/staff... a great experience if you're looking for an authentically good steakhouse meal.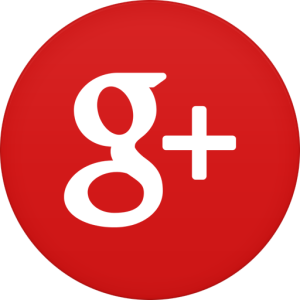 Adriana H.
All the food I have tried was a truly gurman experience!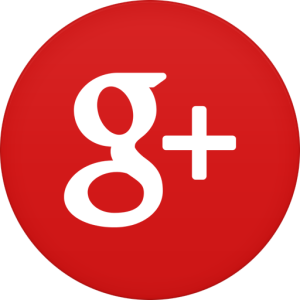 Brett Steinmetz
I will go back JUST to sit and chat with Tony all night.. but the food was delicious.. really nice ambiance, however unintimidating for those who don't want to feel judged for asking for a second bread basket or putting their elbows on the table.. great happy hour. I can't say enough good things.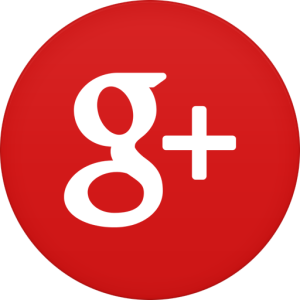 Maria Tabakova
Exceptional food and service. Had lobster bisque to start and the dover sole from the specials menu as a main. The bisque was exquisite, and was not heavy from too much cream like I have had in other places. Lobster was fresh. The dover sole main course was absolutely delicious. The fish was roasted with a special breadcrumb mix. It was the suggestion of the waiter, and it was one of the best dover soles I have ever had. Fish was so fresh, it melted in your mouth. Everybody else at the table had steak and loved it (fillet mignon and T-Bone). Shared sauted spinach and steamed asparagus as sides, which were also made well. The accompanying home-made sauces were good. Lovely atmosphere. Quiet enough to enjoy a dinner with friends and be able to hear everybody without having to shout. Definitely going to come back here. The bill came out to about $100 with alcohol - well worth it.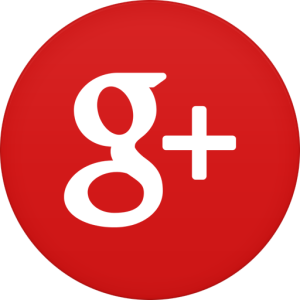 Elizabeth Ferreira
Best steaks, best seafood, great wine selection, and fantastic service. Tony!!! excellent service thank you!! Delighted with my experience, 100% recommended!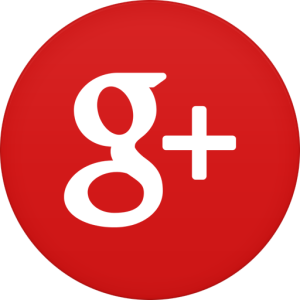 John Liu
One of the better steakhouses in Manhattan for people wanting high quality on a budget. Very nice cut of Ribeye for an affordable price of only $50.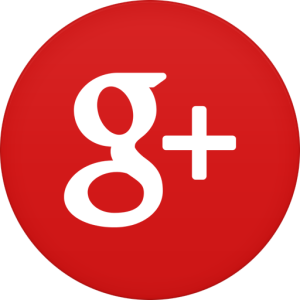 Sam Ramic
Great steak and good service.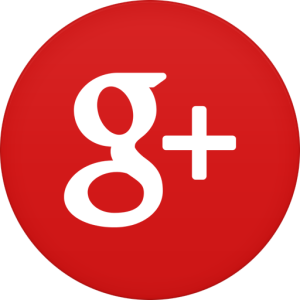 Anthony Goins
Pricey and well worth it. Food is very close to perfect. The wait staff encourages each patron to slow down from the everyday hustle of life and relax. We were very comfortable there and actually stayed for almost 3 hours. Erol, Dan and Curtis took very good care of us and had wonderful recommendations on the cuisine and "local's" things to do. We are from Georgia and have been around the world and Four Cuts is in the top 5 places that we have eaten. -Anthony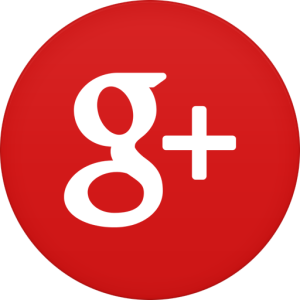 linda- Marie
Friendly Bar and Relaxing. Very enjoyable menu whatever I'm in the mood for! Service is what I like...perfect
Load more reviews
Show less reviews