Restaurant Information
About South Congress Cafe
As the namesake suggests, South Congress Cafe is located in the heart of the entertainment and shopping district on the South side of central Austin. Unlike the namesake, we would really suggest So Co Cafe is a typical cafe. While they do offer feature a great brunch and early hours, the restaurant is modern and upscale than your typical cafe. Opening in 2003, So Co cafe is located in a former drug store from the 1940s. The original brick structure was updated to add artistic architectural touches, giving it a hip and trendy vibe.
The Menu at So Co Cafe
Offering one of the more popular lunch and brunch spots, the menu is dynamic based on the time of the day. You can get an amazing and traditional Eggs Benedict for $13. But many choose to take it to another level by serving it on crab cakes with crispy proscuitto for $15. The dinner menu features appetizers like queso flameado for $11, seafood crostini, pork belly, and beer can quail all for $12. Entrees include several seafood options such as the Seared Gulf Redfish with maitake mushrooms and lump crab, roasted fresno beurre blanc, leek smashed potatoes, balsamic grilled frisee for $24 and Pan Roasted Seabass with sweet corn puree, morita oil, micro basil, smoked brussel sprouts, lime basmati for $28. There's also a hamburger for $12, St Louis ribs for $18, and grilled beef tenderloin for $34. South Congress Cafe definitely offers a wide variety of options and prices that appeal to anyone with a refined palette.
Diamond Tables
| | Sun | Mon | Tue | Wed | Thu | Fri | Sat |
| --- | --- | --- | --- | --- | --- | --- | --- |
| 5:00 pm | | | | | | | |
| 5:15 pm | | | | | | | |
| 5:30 pm | | | | | | | |
| 5:45 pm | | | | | | | |
| 6:00 pm | | | | | | | |
| 6:15 pm | | | | | | | |
| 6:30 pm | | | | | | | |
| 8:00 pm | | | | | | | |
| 8:15 pm | | | | | | | |
| 8:30 pm | | | | | | | |
| 8:45 pm | | | | | | | |
| 9:00 pm | | | | | | | |
Reviews
Overall Rating
4.4
99 reviews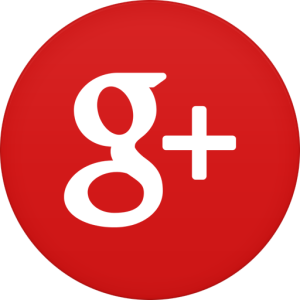 Andrea Rios
Just wow. The food is THAT GOOD! We had a long wait on a Sunday morning but it was worth it! There's a parking garage right across the street, so that made it super easy to get to. Nice decor, it was super busy but we enjoyed our time. My friend had the steak egg and potato(SO GOOD I'm ordering this next time) and I had the goat cheese and bacon omelette which was delightful. The goat cheese was fluffy and it was all just so good. We also had mimosas. Best brunch EVER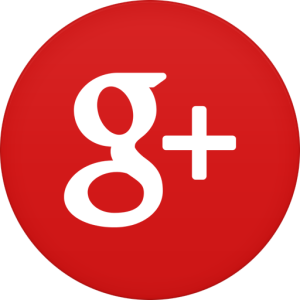 Anita Mohan Saha
Absolutely delicious brunch spot on South Congress!! Great for groups or be prepared to wait at the bar drinking delicious Bloody Mary's. The whole entire menu is good. You cannot go wrong. They really know how to make things spicy if you ask!! The service is great and fast as well. We got the carrot cake French toast as a dessert to share. That was a mistake; next time I will get my own!! It was decadent.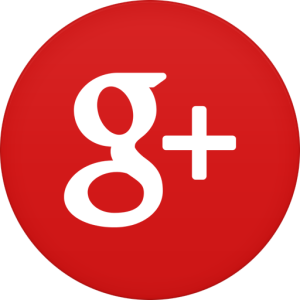 David Michaels
Now, listen…this is great food and perfect cocktails, but if you go before 4pm, you can get carrot cake French toast! I love carrot cake, and I love French toast and when you make French toast out of carrot cake, I'm gonna try it. To be sure, not everything works this way (I'm looking at you bacon and chocolate) but I have dreams about the carrot cake French toast sometimes. If that's not your sort of thing, everything they make is excellent.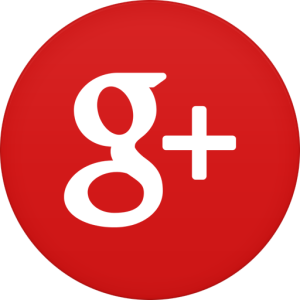 Carin Pearson
Atmosphere in the restuarant has a more upscale feel and the patio is casual. Truly like being in two different restaurants. A friend and I brunched for mother's day on the patio. Food was excellent as always but our server was not engaging at all and consistently took about ten minutes to do anything. I ordered the crab cake appetizer and carrot cake French toast. I am a Marylander and our standards are very different. There was so much breading! But the crab filling and presentation on greens was nice and fresh. French toast is very sweet, moist, and tasteful. I recommend both.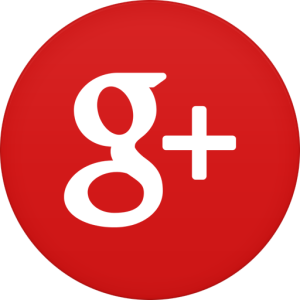 Jeff Liu
Totally missed the green front doors and wandered into the back patio. Calmer and less crowded than inside the food is delicious and the coffee amazing. One of the best places for coffee so far for me. Service is friendly and accommodating.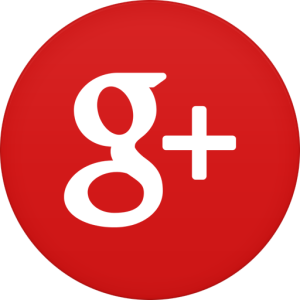 Joe Robinson
Ok. The food was perfect. The service was superior. Alex as server and Paul managing was over the top. Incredibly pleased with the entire experience. If you haven't been, GO !!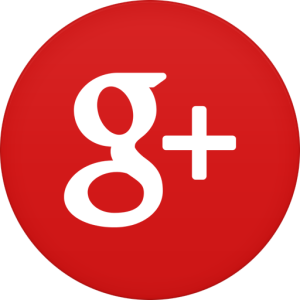 Lj
I visited for brunch Sunday late morning. Great place to relax while shopping on South Congress Ave. Atmoshphere is enjoyable, quiet and comforting for table conversations. Food is missing a little for my own taste(dropped my rating by 1 star), but others really boast highly for it. I ordered the Migas plate. You more than likely be waiting long for a table here, but I'll say, It's worth the wait.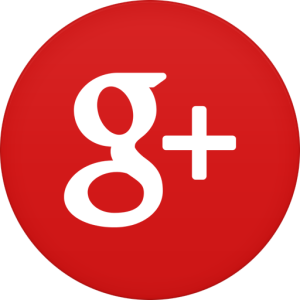 betty h
We went for Saturday brunch. The wait was much shorter than we expected, the food was delicious, and everyone was kind. The Bloody Mary was good and spicy. The carrot cake French toast is more cake then toast, but still delicious.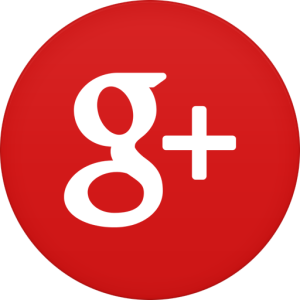 Aaron Lee
First time to Austin and this was our first stop. The drinks were perfect, the food was amazing. At the suggestion of our phenomenal waiter Alex, I had the Shrimp&Grits and a Bloody Mary....Ohh man it was great! Let me tell you, I'm sure all of the staff is wonderful, but ask for Alex!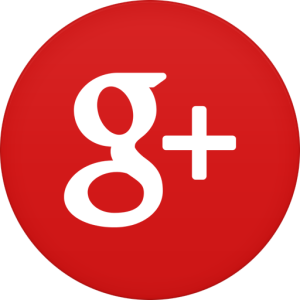 Daniel Aguilar
Summary: Seating 4/5 Waitress 5/5 Environment 5/5 Food 10/5 (not hyperbole) The self seating patio option worked out great for us at Sunday brunch, as there was no wait whatsoever even though the inside had an hour wait (hence the 4/5). However, that wait time is a testament to the demand for this place. Our waitress was very friendly and gave great recommendations on the menu. The inside and outside seating almost feel like they can be two different experiences from classy to casual, respectively. The food did not take overly long like you might come to expect at other brunch hotspots. The flavor did not indicate that it was rushed through though. I will definitely be returning and bringing family whenever they're in town.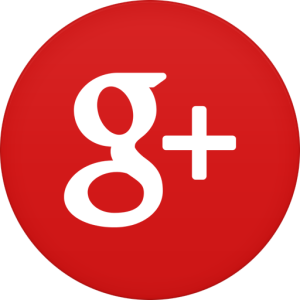 Marc Starvaggi
I came here with my mother and sisters one weekday morning. I had a hash which was delicious. We all loved the sweet potato croquettes. I think that's what they were. Everything was delicious, and our waiter was so nice. Great place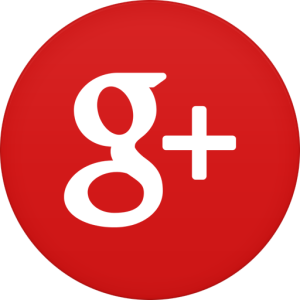 Megan Evans
We had a delicious lunch at South Congress Cafe! The restaurant was not too crowded and our server was very attentive. I was worried about finding parking, but luckily we were able to park about a block away. Highly recommend!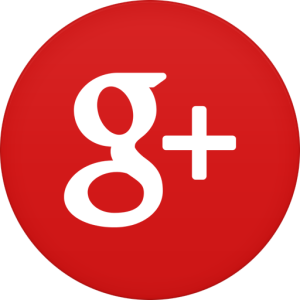 Nicky Nicky
My wife and I try to eat brunch here as much as we can. This place has tasty food and drinks! It's hard to find awesome places like this one. Local fresh food and local awesome staff!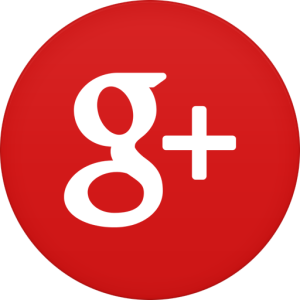 Dakota Wilson
Be sure to get on the call ahead list for brunch! Our wait on a Saturday during ACL Fest was 30 (with call ahead). Walk-ins were waiting 1.5 hours. The food was worth every minute of our wait. Be sure to enjoy a cocktail while you wait.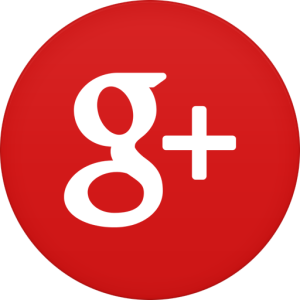 Colleen Williams
I've shared a before and during picture of my meal. It was seriously heavenly! I can't recall the name of the dish but it was on a pretzel bun (which I LOVE) and it had crispy bacon and eggs cooked to perfection. I enjoyed my meal with a San Pellegrino and a mimosa and it was complete perfection. I sat at the bar, which was fine, but the hostess pressured me to do so because I was eating alone and that made me a little uncomfortable because the bar area is a little smaller and was very busy already. However, the bartender was polite and friendly and I really enjoyed the experience!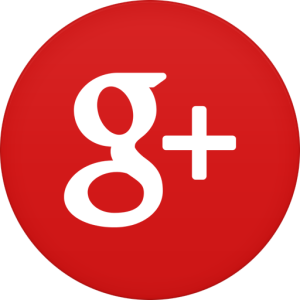 Brandy Hodge
Hands down one of the best places I have ever eaten! (I had the artichoke omelet.) We had a group of 9 and drank four bottles of champagne for our mimosas. Ambience is fun and laid back. Patio was perfect. We experienced amazing service by both our server and management. First time visitor to Austin and I seriously will return just to eat at this restaurant again!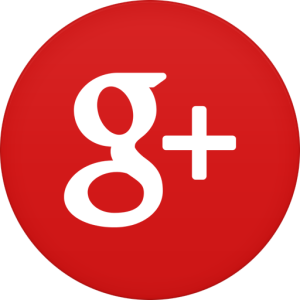 Monica Sivilli
There's a bit of a wait, but it's totally worth it! They also have a call ahead list for brunch so definitely use that if you have the time to plan ahead. Cozy cafe atmosphere with a great menu. I recommend the carrot cake French toast (you can order just one slice) for first timers!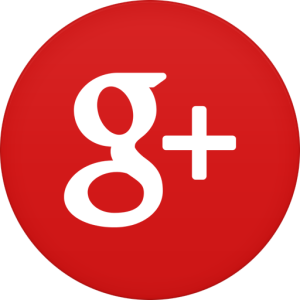 Chris Jackson
A high end spot on SoCo that won't break the bank. It is small with a small bar area so reservations are highly recommended. Huge brunch crowd. Great food and service. You won't be disappointed.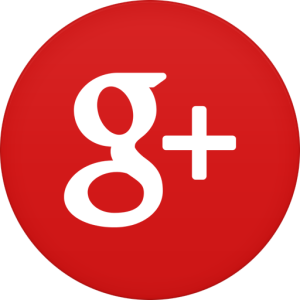 Hendri Ernst
The word Cafe does not accurately describe. Food was superb. Brie and clam starters highly recommend if you like spicy. Mains were suprisingly inexpensive. Great spot.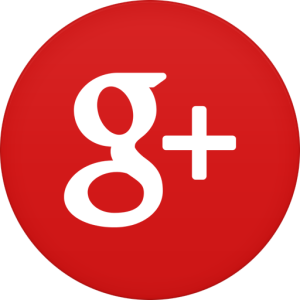 Google User
YUM YUM Fantastic, big, juicy, great tasting hamburgers, cooked just the way we like 'em. Excellent fries and coleslaw, too. Great service, fair prices, and wonderful area of Austin.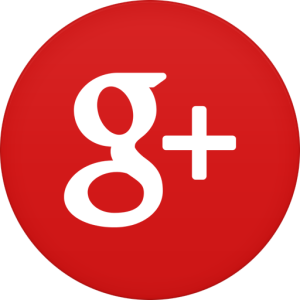 Fernanda Sancevic
We always have a good experience eating here. The food tastes good, especially the steak. The staff is always friendly and ready to help. The location of the restaurant is amazing! You can enjoy your meal and then walk through South Congress.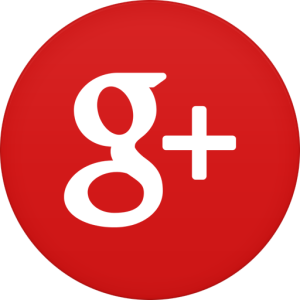 K Noire
Part of me would love to leave some mystery about how delicious everything was on my first visit here. I sat at the bar where Danielle and Crystal help me out with amazing recommendations. The caramelized bacon is to die for. Never in my life have I tasted bacon so delicious. Then to my delight the banana pudding bread tacos was amazing with pecans. I intentionally desire to return to this location. The infused bloody Marys are delicious my date said.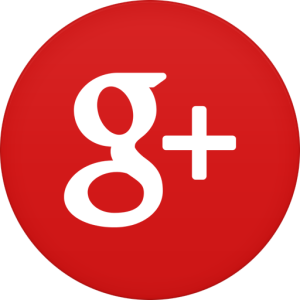 Stephanie Arato
Had a lovely salad for lunch while visiting from Canada. The best part was that I accidentally left money at the table and they saved it for me- many hours later I realized I lost it and they held onto it and then gave it back. THANK YOU!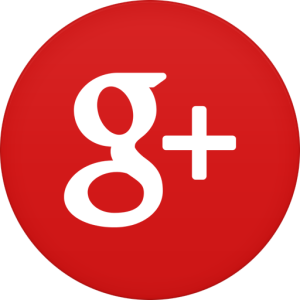 Dan Salter
Nice casual spot, not too noisy, very good - not typical brunchy / lunch menu. Good salads as well. Can handle more, but 4 is optimal. Go to spot for business lunch and small group friend get together.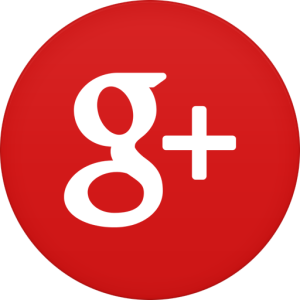 Darren Carson
Shane was very informal and fun to hang with. It was the first time I had been to this place and the first experience was awesome!!!!! Will definitely come back!!!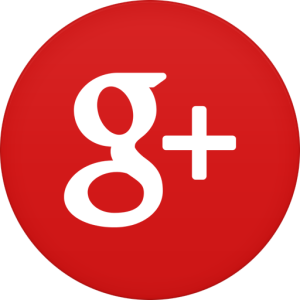 Gustavo Aristi
If you want the best hospitality, service and quality for a good price, this is definitely a must try. We moved nearby and regret not coming here before. We were already sold by the hospitality of the staff (Danny and Paul) but all the food and cocktails we had were outstanding. All great recommendations by our host. Chatting with Paul he mentioned the tortillas are ✋ made which it shows. We were already really happy by our experience and planning on the next visit when we got our check and noticed we had a BIG discount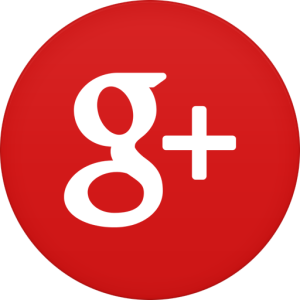 Yu Liang
Must come here to try the delicious brunch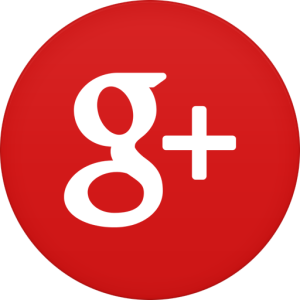 Tori Lansing
Great award-winning bloody Mary, and the potato pancake that comes with most brunch dishes was unique and delicious. We had a great brunch here! Somewhat of a wait for a table, but we strolled around the shops on South Congress while waiting, and received a text when our table was ready.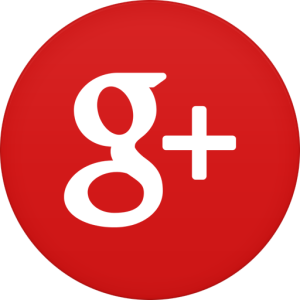 Kevin Sharkey
Tight quarters and a bit of a wait for brunch. We called in beforehand as recommended on the site got their around 11:30 and had a 45 min wait which really wasn't bad. Without calling ahead that wait was 1.5 to 2 hours. Food was pretty good. Their cornbread is delicious and apparently gluten free. The carrot cake french toast was good as well. It was a lot of food and definitely requires a sweet tooth. They had some good gluten free options for their brunch entrees as well. Coffee was good. It's a tight spot though. We were close to the kitchen and had a constant stream of trays coming by. Service was friendly and fast.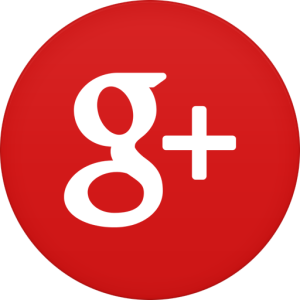 P. Kahn
Very nice place for breakfast and the selections were wonderful. All of the dishes were well liked by our group and for the most part the service was excellent. The only reason I gave it four stars instead of 5 was because one of the main dishes was delivered while the other members of our group had to wait a bit prior to their food coming. Certainly a popular spot in a hip neighborhood. Worth a try for sure.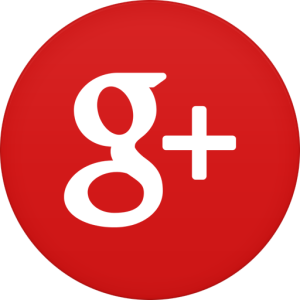 David Skirrow
I would give this delightful place 5 stars had the service been better, but I've been here a few times and know poor service is not the usual. The food is great, not out of this world but it's well done with a great atmosphere and typically great service. Portions are on the small side and prices aren't cheap, but it's great for a date without breaking the bank.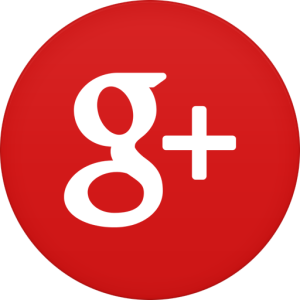 Sean Haney
Great dinner service with huge portions. We sat down to the table with waters already poured, and the rest of the drinks, appetizers and food came out quickly. Our server was very knowledgeable about the menu and gave great recommendations. We ordered calamari as an app and we all agreed that it was some of the best we've ever had (they slice it a different way, it's extra thick). The salads that came with our meals were huge, and almost all of our meals were big portions, a rarity in Austin. Most of the worse reviews seem to come from people who came for brunch.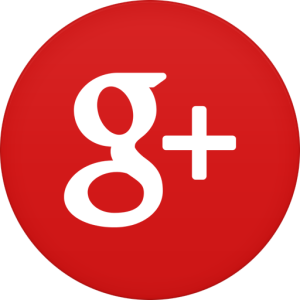 Polina Sorokina
Unbelievable place! One of the rarest times we had trouble finishing the meal because it was so filing and large. An absolutely perfect place for breakfast/brunch. The croque madame was the best breakfast meal we have ever tried. Savory and spicy, it blew our expectations. The atmosphere is old fashion and cute. Your best bet to get a table is by showing up right when they open, as they will up very quickly!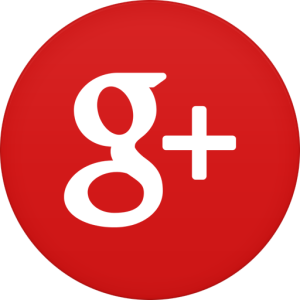 Karen Fadden
Worth the wait! Everything was so delicious, the little corn muffins they give you to start off are so yummy. We shared a bottle for mimosas and they brought us different juices we could self pour which was great. I had the Croque Madame which was delicious! Great spot in on Congress, get your place in line and go for a walk down Congress and visit all the nifty shops.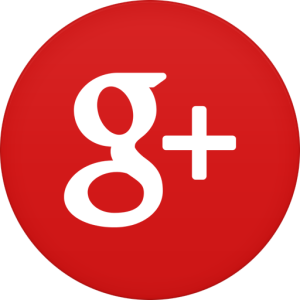 Beth Platek
Tasty Americana fare with a Southern flair. Large selection of beers on tap. Beers and apps are half off during happy hour. Both apps and entrees were quite delicious. Servers were attentive. Good people watching too if you get a table by the window!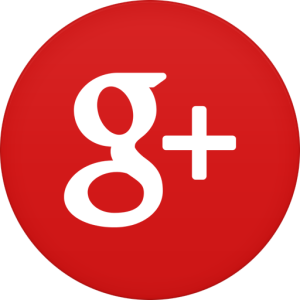 Carin Pearson
Upon reading other reviews, I visited this establishment to try their carrot cake French toast. I decided to sit at the bar, service was quick and friendly. I ordered the gumbo with duck and oysters which was excellent then the French toast. Everything was good and the flavors were distinct.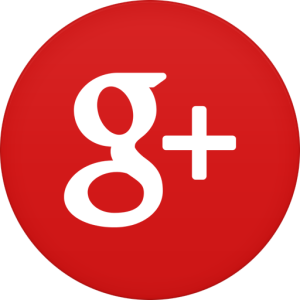 John Thomas
This Cafe is a great brunch location and stays pretty busy on the weekend. We called an hour ahead and secured our spot. Great, quick service. Food came out fast considering how busy they were. Place is clean though it could use a little brighter color. Nothing negative about the place.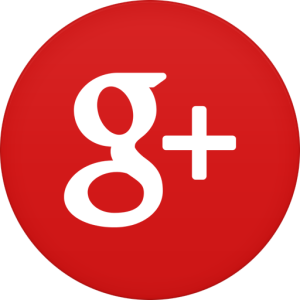 Theo Bill
Lively atmosphere, good service and good quality food. The burger was good, if a little rich for my taste. But even though they were busy, I didn't wait long for anything and the waitress was attentive and apologetic for the wait I did have. A little thing but a huge attention to detail was the butter. It was soft, seasoned, and whipped, easily spread on the warm bread unlike a hard rock you have to crack with an ice pick like other places.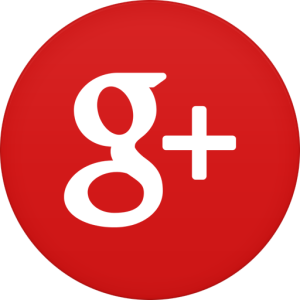 Silvia Carrion
Vibrant place, specially for brunch. There's usually a wait but totally worth it. Service is good but take into consideration the amount of customers they are tending. This is not a high class place but a down to earth goodness sort of restaurant.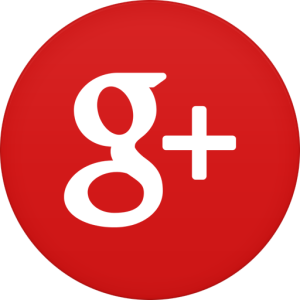 Jaclyn Vigil
This place was spectacular! The wait was about 45 minutes but we were sat faster by waiting for a table outside. The brunch was so delicious and service was quick. Our waiter was very attentive and the atmosphere was beautiful. I would recommend South Congress Cafe to anyone looking for a fun place with great food!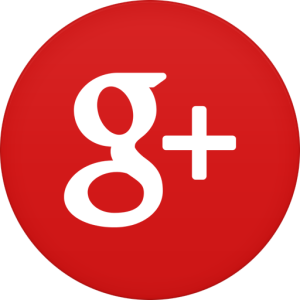 Kevin Murrell
Loved the atmosphere. The hamburger was awesome. The rating would have been a solid 4 but our server never visited our table after our food was delivered. Our drink were empty for most of our meal. We finally asked a bus person for a refill.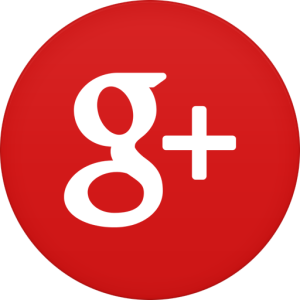 Dave Ryther
I had a pretty good meal here. The happy hour specials are pretty incredible values if you're willing to eat that early. The place has the feel of one that's been around longer than most of its neighbors but that's not a great thing. The cleanliness of the newer restaurants is certainly appealing. That said, food here is good and so is the service.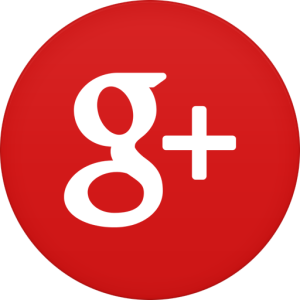 Jacob Milam
Great food. It can be a long wait so I would advise calling in to set up a reservation before hand. We had about a 10 minute wait because we did this and the food and drinks are amazing. Great brunch location!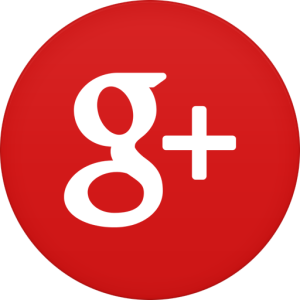 Mike Post
Came for dinner. Beautiful corner space right on S Congress. The Kale and beet salad had an overpowering lime dressing. I only ate it because it was healthy. Meatball appetizer wasn't much better than IKEA. The sea bass and red fish were both well seasoned and well prepared, but the Brussels sprouts were undercooked.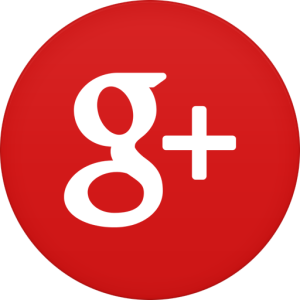 Paul Richter
Excellent spot. The food is fantastic and the pricing is really reasonable. Nice and clean, beautifully treed patio. I'll definitely return to this cafe when I head back to Austin from Canada.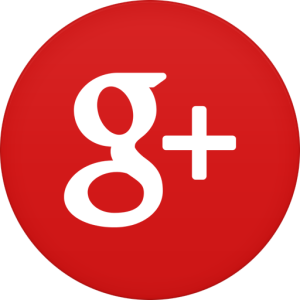 Dusty Colquitt
It was quite packed for fathers day, but we ate on the patio at the bar. Crystal was knowledgeable, pleasant, and courteous. But Man! The food was incredible! And so are the prices.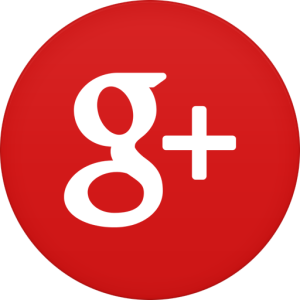 butcher slim
Awesome cocktails on S. Congress. I duck in here while my out of towners soak in the shops. Great beer selection as well. Food is amazing. Get brunched!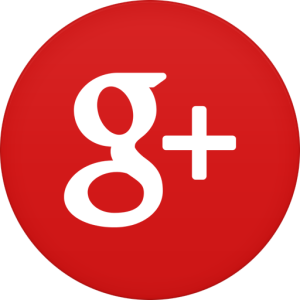 Nik Kontrimas
Great brunch place on Congress! Love the outdoor patio! It's well worth the wait here. You'll find menu items in classic brunch fare with little twists to make them unique. I had an omelette, which was stuffed with meat and peppers and served with some yummy salsa. Drinks here are pretty yummy too. Overall good value for what you're getting.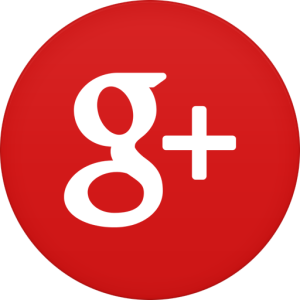 TJ Costello
Been inside before and it was nice-Went to the back patio this time and it was GREAT. Will go again, absolutely! Got the vibe of a cool tropical bar (without the chill music in the background though :-(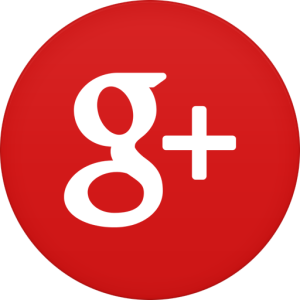 Amanda Staschke
The carrot cake waffle was delicious!! Service, drinks, and other food was good as well. It was really busy on a Saturday so it wasn't the fastest meal, but worth it. Patio area is also very nice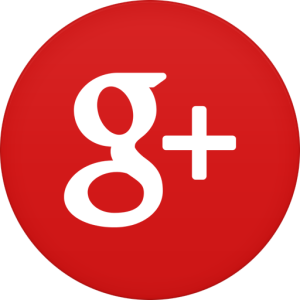 Amber Jackson
Awesome place to go for brunch. Had the carrot cake French toast and I don't even like carrot cake but wow! Mimosas are great as well, I will be back to try other dishes.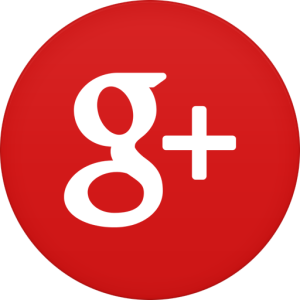 Quincy Jones
My Food came out a tad late but it was no issue what so ever. Heather the manager went above and beyond to make sure our party was good and even comped out my meal without me asking! No business is perfect but how she handled it was. I will definitely be coming back and this was the prime example of how to build a loyal customer base. South congress cafe if they know it or not just won over a male cheerleader!!!!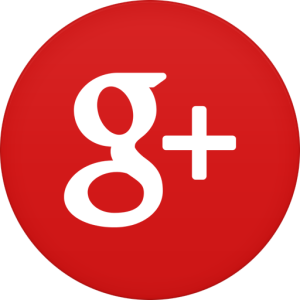 Marjorie
Took out of town family here for dinner and everyone enjoyed it. The food was good and made from scratch and they did well with my food allergy. The service was also good and the cocktails looked very tasty. I went 4 stars though because it was pretty warm in the restaurant and I was almost uncomfortably warm - and I tend to be cold most of the time so don't know what was up with the AC - and more importantly the collard greens were horrible. IF YOU GO THERE DON'T ORDER THE COLLARD GREENS. I actually had a nightmare about how bad they were. They don't taste how collard greens should taste. I'd hate to think that people come from other parts of the country and think that that's what collard greens are supposed to taste like. I had to explain to my Californian inlaws that they were not a correct representation. They treated them like wilted kale or spinach - so they were tough and dry AF. I felt like I had to chew for 30 minutes per leaf. And they tasted like they were coated in syrup. It was the weirdest thing ever and not how they should be cooked or treated. It's like someone had a vague understanding of how a collard green should taste and then treated it like spinach when it's in actuality exponentially tougher and more fibrous. So good food, decent service, but someone needs to teach their kitchen how to cook greens properly.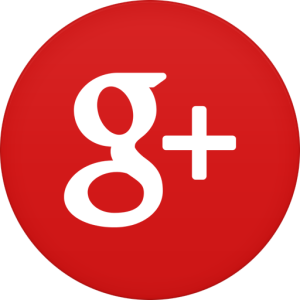 Jay Finesilver
Really good lunch and service was tops. A nice varied menu too, something for everyone. Mostly locals in the know were there, not very many tourists at all. I had the steak and eggs and a caesar salad. Both good and solid. Bread came with the meal too. Service was very efficient and extra friendly. Love that.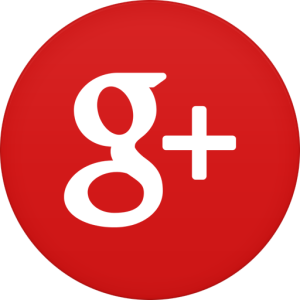 Evaleen Chalkley
Went in for Monday at brunch. I was really surprised how quickly we got in, were seated, got our food, and got out. I never felt rushed but everything happened at a speedy pace. The waitress was great. My poached eggs were a TINY bit overcooked and in under 5 mins (maybe 2-3) I had fresh, soft poached eggs. Really pleased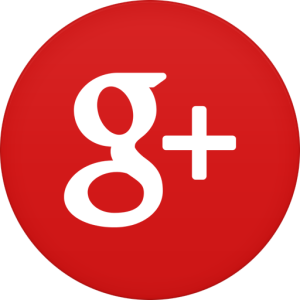 Monica Barrientos
Our server, Adam, was very attentive. It had a nice atmosphere, and despite being super busy we got our food quickly. Even our order with a bunch of substitutes came out perfect. All the food was amazing and the infused bloody mary was the absolute best.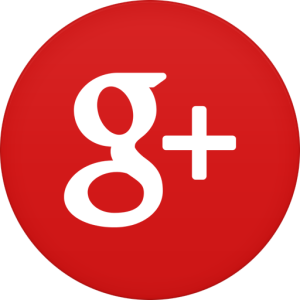 Jessica Moore
Freaking delicious!! Good gracious! Don't miss the opportunity to go here if you get a chance! You won't regret it.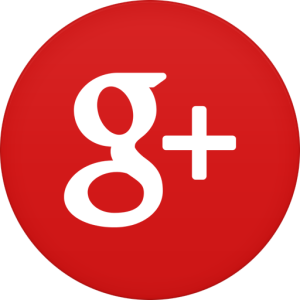 Kristi
Oh my gosh, my favorite breakfast place in Austin. I love that I can call ahead and put myself "in line" so that I can plan for my morning. The food is delicious and the bloody Mary's are awesome. Recommend for brunch!!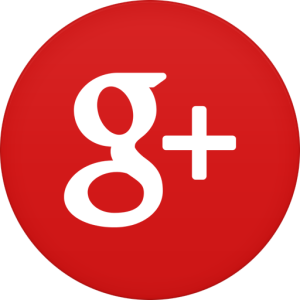 Victoria Wetherington
Delicious. We went on a Saturday for brunch and the wait wasn't too bad. I ordered the eggs Benedict with crab cakes and a bloody Mary. The crab cakes were absolutely perfect and the bloody Mary was packed with flavor and garnished to the nines. Added bonus, they are peanut free, so those with peanut allergies rejoice!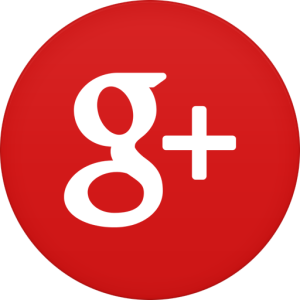 Shannon Clark
The bisque was delicious. The wine was just right. The cauliflower was okay... it was missing something. But the service at the bar with Crystal was great. I was pleased overall.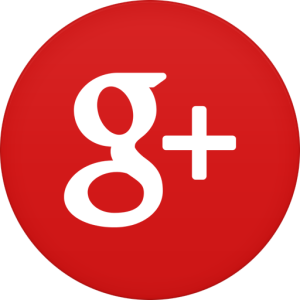 Eric Kurth
Enjoyed the Carrot Cake French Toast. Not too sweet, good carrot cake taste. Just the right amount. Get the venison sausage. Grill to the perfect taste. Great Bunch or Breakfast place.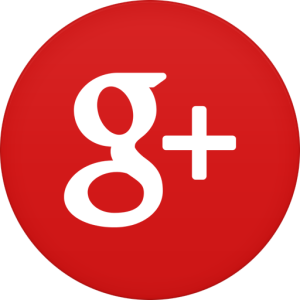 David Minear
Great food. Well thought out. Service was helpful. Beautiful room. You gotta go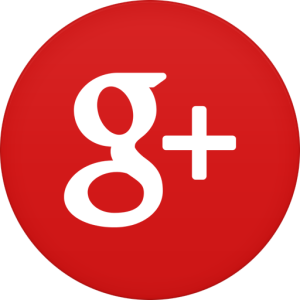 Chris Webb
Good food. My squash was sautéed in a sour oil that smelled of fish. But the lamb enchiladas where tasty, and the eggs provided a runny richness. We sat at the bar and the bartender lacked confidence and didn't compensate for it with charm or grace. My first drink didn't have a garnish. The horror.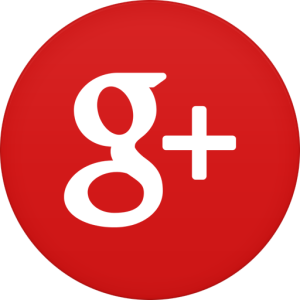 Susan Poteet
Had goat cheese and bacon omelette, so good! Not the place for quiet conversations but for excellent food. Wait staff very helpful with local attractions and suggestions.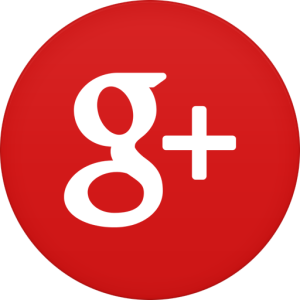 Michael Gray
Go for the outside patio if you can. Great experience. Cocktails and food are great, and a nice variety of non-brunch items on the brunch menu. Bison carpaccio was outstanding and the blackened red fish tacos exceeded expectations-the house-made tortillas are a bonus.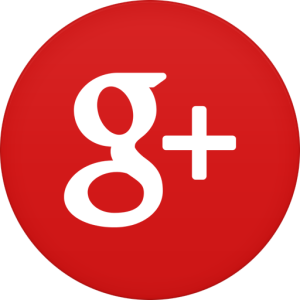 Steven Grousnick
Overall, South Congress Cafe was an extremely pleasant experience. The wait staff was extremely attentive to their customers' needs and is pet friendly on their patio! The food was wholesome and creative; I recommend this place for brunch, no doubt. I enjoyed the seasonality factor with a touch of pumpkin in their French toast dish. Great restaurant in one of the most popular areas of Austin!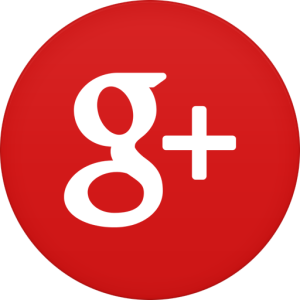 Harry Madison
Very busy in the a.m. But was still sat and treated great by my server Caroline. Crab cakes were good, but pretty much a meal in themselves if you're solo. Coffee was good too. Had the migas and wild boar sausage the next day and enjoyed these as well. I recommend a visit if you're on South Congress. Also, they will discount your bill if you bring your parking ticket from the garage across the street.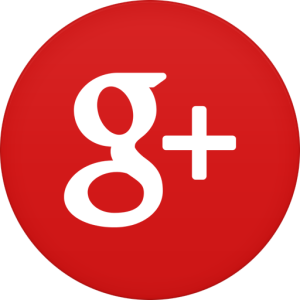 Rod Merritt
Always friendly and efficient staff even when they get crowded. They really take pride in their food here and it shows. It's nice to eat someplace where they really try to please the customer. We especially like the creative tastes on some dishes, without getting weird. And standard fare cooked to perfection. Can't say enough good things, we love this place!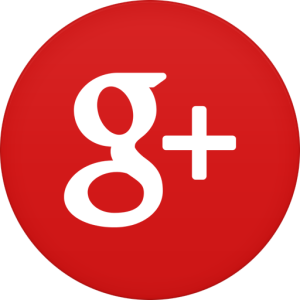 Lori Cofano
Went for the first time with a friend from Chicago. I was a little nervous as Chicagoans can be picky about restaurants.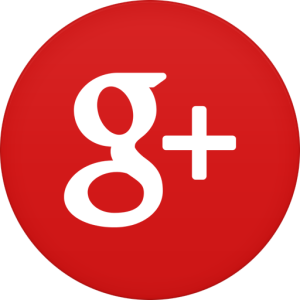 Christine Smith
I went there during the day on Saturday of the second ACL weekend. The wait was 1.5 hours for a table, but I found a spot at the bar and ate there. The food is real solid here and so is the service. A fun busy vibe for sure but they crank the people out all satisfied with a good meal and dining experience. I had steak and eggs which came with potatoes too. All were done just right and to my specs. I added a muffin too. Food came out quick and hot, which I love, and correct, which I also love. Service was by the bartender who surely knows her stuff and was great. Another good experience for me at an Austin flagship brunch place on South Congress. The place is filled mostly with locals in the know, I surely understand why.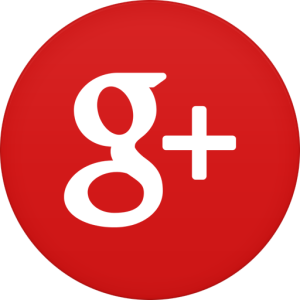 obinna Igbe
We wanted a place to have a good brunch and a friend suggested this place. This location has a space indoors and also a patio. The patio is first come, first serve. We stayed in the patio. Overall all was good. The food was amazing. The waiters were also awesome.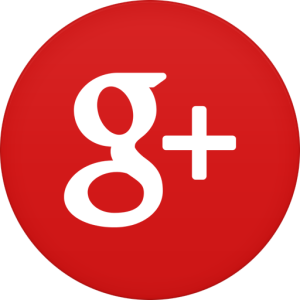 Laurie Thomas
The cocktails were unique and delicious. The infused alcohols really made them so good. The food was good. Not the best I've had but good enough I would eat here again. Our server at the bar was great. The patio was just delightful.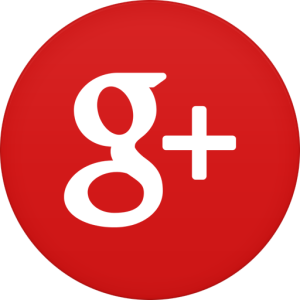 Erica Erath
Delicious place to eat! It was very clean, and the service was good. The restaurant was a little loud, but that's because they're so popular! The food was EXCELLENT (especially the slaw that came with my BLT). Pictured are the BLT and Fish Taco plates. Overall a great experience for classy-casual dining.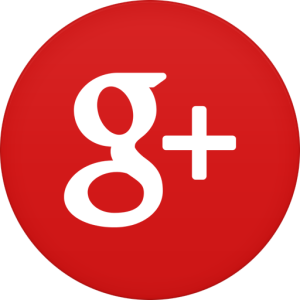 Meghan W Gandy
We came in here for drinks, and ended up hanging out for a snack, too. We were in between brunch and dinner, so only had a small variety of options available, but their cheese dip (first option in the appetizer list) is sick. Just crazy, with peppers, onions, and everything else. Get it. K ordered a Brandy Alexander too - sort of a dessert drink! It looked amazing, but I couldn't drink it. That, some beers, etc - a great visit, and would totally come back to hang out again!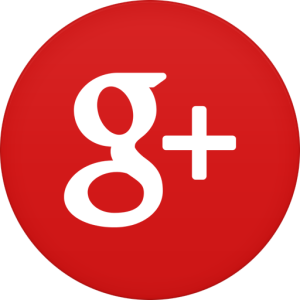 Yasmin Hill
We came in here for drinks, and ended up hanging out for a snack, too. We were in between brunch and dinner, so only had a small variety of options available, but their cheese dip (first option in the appetizer list) is sick. Just crazy, with peppers, onions, and everything else. Get it. K ordered a Brandy Alexander too - sort of a dessert drink! It looked amazing, but I couldn't drink it. That, some beers, etc - a great visit, and would totally come back to hang out again!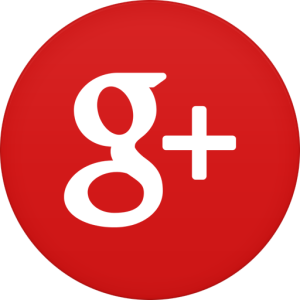 Ross Arnold
Brunch here is great. The pretzel bun on the BLT is the absolute perfect texture. Only complaint is a couple menu items have changed but the website hasn't been updated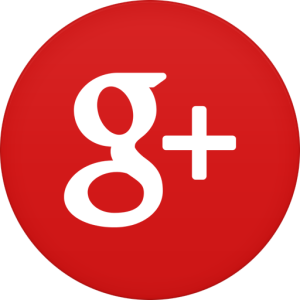 amelia gray
Excellent place for brunch here in Austin. The restaurant is always Very busy so you need rsvp in advance. I Highly recommend the crab cake egg Benedict's it is to die for. The cheese dip is also great because it comes with different salsa sauces .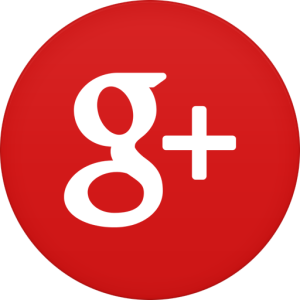 Daniel Barber
I have been to the South Congress Cafe a few times and have enjoyed it every time. The food has always been great and the special have been superb each time I have been there. They have a fairly large drink and appetizer menu, which is great whenever the wait is long for a table. The menu is mostly american and southwest style cuisine with a variety of different meats and fish.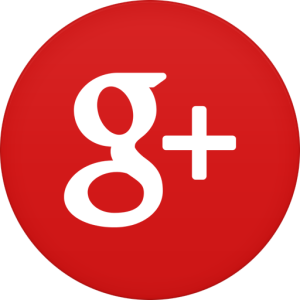 Anthony Messina
I came here with 3 others on a Saturday, late morning for brunch and was very pleased. I had only heard of this place once before, but have the famous South Congress in its title I had to try it. From the outside it doesn't look like much, but the inside is super nice and something I highly recommend. The complimentary cornbread before the meal was absolutely fantastic and something that I must commend. I decided on the Croque Madame after being told it was a large dish and for an appetizer we all split the carrot cake French toast which was really good. All the food I had here was really good, the price was very fair and I left feeling very full (more so than I'd like) so I'd say this restaurant did just the job. If you're looking for a brunch spot near downtown this is definitely something I'd recommend!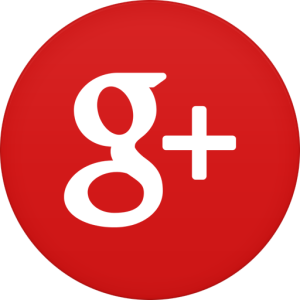 Dustin Minks
Was a nice shaded area to take a break but be cautious when ordering any drink that are infused with pepper they are an acquired taste lol.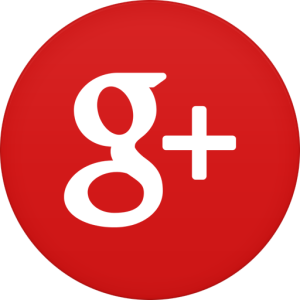 Ivy Hafer
Food was alright. TexMex options we ordered weren't great but the coffee was amazing and portions were more than enough. I will say that the service was awesome and everything came out timely. I'll give this place another try the future but both my friend and I weren't too keen on the food.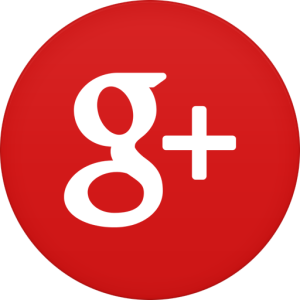 Monique Landeros
The shrimp & grits were well seasoned. Definitely recommend and the sweet potato beignets were addicting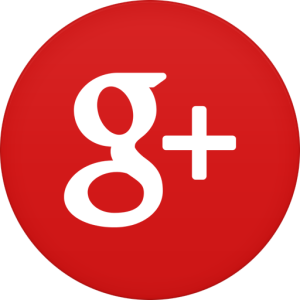 J Floyd
service is excellent even when they are busy. next time i'll be back with my coworkers. bring your appetite because portions are generous. feels similar to a restaurant in new york i loved.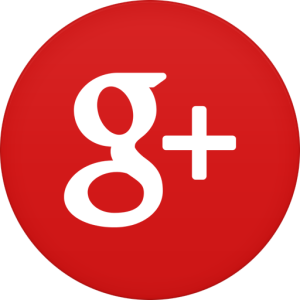 Stacy B.
I arrived in town craving breakfast and my boyfriend suggested we go to Congress St. He picked this place and I was just beyond how delicious the food was! It was an hour wait, but totally worth it. You can call ahead to be put on the list and you'll get in faster. I had the shrimp and grits that was really flavorful and he had the BLT. Now I've never had one, but the bacon in this sandwich was the most amazing piece of thick, savory bacon I have ever had that I would go back for just a side order of it! I love the decor and ambiance in the restaurant, I will definitely be back again for round 2. My new fave place in Austin to go for breakfast!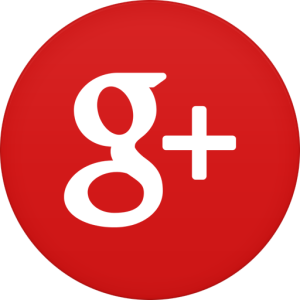 Samuel S
Staff treated us so kindly. It has a cool atmosphere.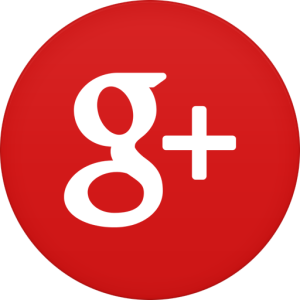 POND
Try everything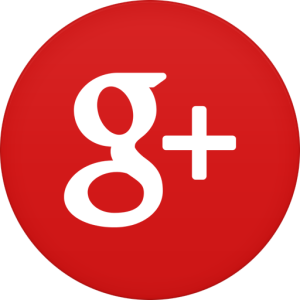 Andres Diaz
Very genuine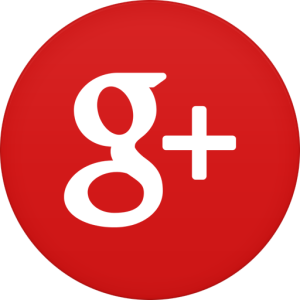 Brett Tapoyo
Food was delicious and very filling. The peach bellini was a delight! Very refreshing. However, my friend had hair in her dish. Mistakes happen. I will definetely come back to eat more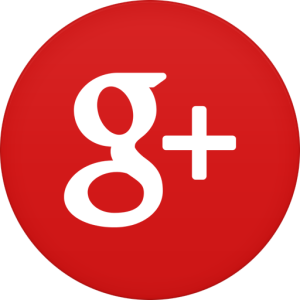 Anthony Messina
I came here with 3 others on a Saturday, late morning for brunch and was very pleased. I had only heard of this place once before, but have the famous South Congress in its title I had to try it. From the outside it doesn't look like much, but the inside is super nice and something I highly recommend. The complimentary cornbread before the meal was absolutely fantastic and something that I must commend. I decided on the Croque Madame after being told it was a large dish and for an appetizer we all split the carrot cake French toast which was really good. All the food I had here was really good, the price was very fair and I left feeling very full (more so than I'd like) so I'd say this restaurant did just the job. If you're looking for a brunch spot near downtown this is definitely something I'd recommend!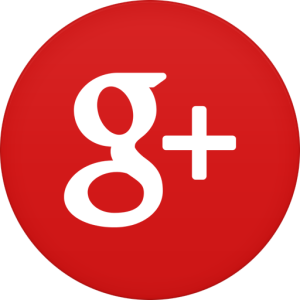 Dane Wilkins
Get the steak and eggs!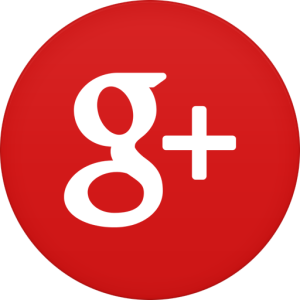 Ivy Hafer
Food was alright. TexMex options we ordered weren't great but the coffee was amazing and portions were more than enough. I will say that the service was awesome and everything came out timely. I'll give this place another try the future but both my friend and I weren't too keen on the food.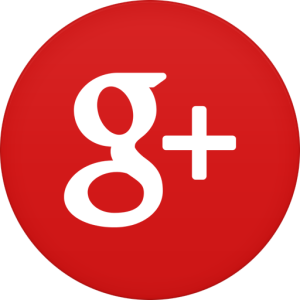 Maryjane Shelby
We ordered the Baked Brie as an appetizer and it was very tasty. I ordered the Shrimp & Grits and it was good. My son ordered the BLT with home cut fries and said it was good. He especially liked the thick cut bacon. It was not crowded inside, but the patio area was pretty full. I would probably go back again.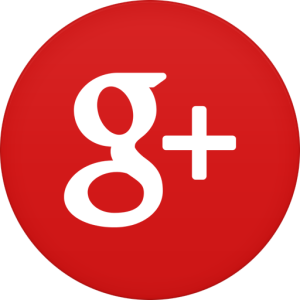 Travis McGehee
First time coming here. The food was pretty good! But what really made this place shine was the hostess Sam!!! She was so welcoming and friendly. Her good vibes and energy was refreshing and she made our family smile.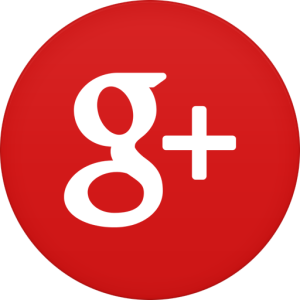 Bianca Perez
Food was great. I had the warm goat cheese salad. The dressing was yummy and the goat cheese was rich. I also tried the BLT with fries and the bacon was crispy! Service could have been a little better.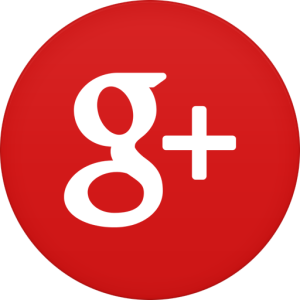 Alyssa Armstrong
Awesome brunch! Ordered the chef special, best decision I ever made. Paired with mimosas and great staff, I can't wait to go back.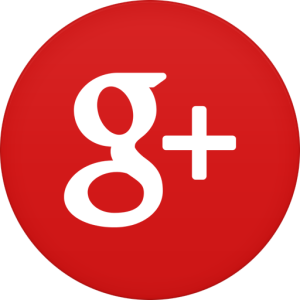 Kelsey Peterson
this place was awesome! we got bloody marys to drink which were really flavorful. we also shared a bowl of the pork shoulder soup which was amazing! for my entree, I got the BLT and the thick cut, candied bacon was my favorite! would definitely recommend.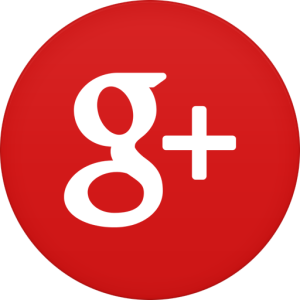 Jesseca valdez
3 stars because the patio is dog friendly! I feel like the concept of the food is really good, there is some preparation skills lacking. I had brunch and shared a couple kinds of benedict with a smoked salmon appetizer. I think that almost everything was over cooked. Also big disappointment that the eggs were poached till hard In the center. That said the staff are amazing. Kind, attentive and fun! I think id go again, just expected more from the hype and location.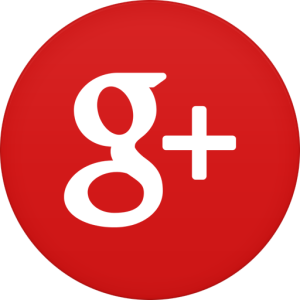 Victoria V.
Great find for brunch in Austin. They are known for their Bloody Mary's which were pretty good, but it was the food here that was out of this world. We started with the salmon appetizer and we were immediately impressed. Then my fiancé ordered the Croque Madam and I had the Fried Green Tomato Benedict with added ham. Both were amazing and very filling. We probably could have split one entree but everything on that menu looked so good that it was worth having the leftovers. Definitely will be back and would recommend to others.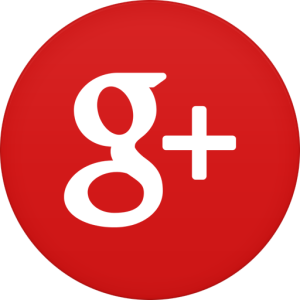 Christina Curley
I enjoyed my short rib plate!!! Really good! They give you little mini corn muffins as a before-meal-snack and they're SO good. Very close to Allen's boots.
Load more reviews
Show less reviews